Student Club Events
ProMotion Pictures Innocence Project Creative Brief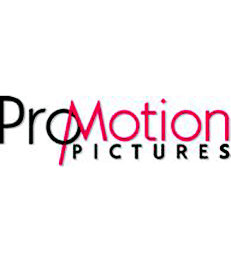 Date:
September 24, 2012
Time:
7PM
Location:
Tisch School of the Arts, 1st Floor Lounge, 721 Broadway, New York, NY 10003
*This event is only open to NYU Stern, Tisch Film and ITP students and faculty
Do you want to produce short films? If so, please join
ProMotion Pictures
for the Innocence Project Creative Brief.
Maddy deLone, Executive Director of the
Innocence Project
, Paul Cates, Communications Director of the Innocence Project, and Alan Newton, Exoneree, will share their experiences and vision for the competition. In addition, the ProMotion Pictures board will discuss competition rules and timelines. Reception with light refreshments to follow where attendees are encourages to meet prospective teammates and to share competition ideas.
Speakers:
Maddy deLone became the Executive Director of the Innocence Project in March, 2004. Before joining the Innocence Project, Ms. deLone was an attorney with the Prisoners' Rights Project of the Legal Aid Society, a Skadden Fellow and staff attorney with Children's Rights, Inc., and a law clerk to the Honorable Robert W. Sweet. Prior to becoming a lawyer, she held various administrative and policy positions in New York City involving juvenile justice, public health, and the City jails. She is the editor of the American Public Health Association's Standards for Health Services in Correctional Institutions (3rd ed). Ms. deLone is a graduate of Harvard and Radcliffe Colleges, holds a Masters in Health Policy and Management from the Harvard School of Public Health and is a graduate of New York University School of Law, where she was an Arthur Garfield Hays Civil Rights and Civil Liberties Fellow.
Paul Cates joined the Innocence Project as the Communications Director in September 2010.
Prior to coming to the Innocence Project, Paul served as a Senior Communications Strategist and as Director of Public Education for the LGBT & AIDS Project for the American Civil Liberties Union. He also worked at Pro-Media Communications, a communications firm that works with progressive nonprofits and social change agents. Before beginning his career in communications, Paul was an attorney for the Legal Aid Society in Brooklyn, where he represented indigent defendants in criminal prosecutions. Paul graduated from the University of Georgia and the University of Georgia School of Law. He is the co-author with Leslie Cooper of the second edition of the ACLU publication, Too High a Price, The Case Against Restricting Gay Parenting.
On July 6, 2006, Alan Newton was exonerated of rape, robbery, and assault charges. He had asked for DNA testing in 1994, and his request was denied because evidence had been presumed to be lost. In 2005, at the Innocence Project's request, the district attorney's office found the rape kit after an exhaustive search. Postconviction DNA testing then proved that Newton was not the perpetrator of this crime.
Read more about Mr. Newton's story
.