Research Center Events
NYU Stern Salomon Center Research Day 2014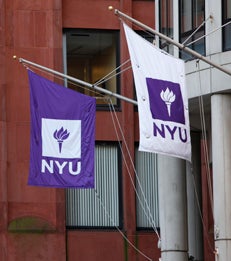 Date
: Friday, February 21, 2014
Location
: NYU Stern, New York, NY 10012
By invitation only

The
Salomon Center for the Study of Financial Institutions
will host Research Day 2014, featuring presentations on in-progress research at NYU Stern and a Senior Faculty Panel Discussion on the current state of the world economy and financial system.
Research presentations include:
Xavier Gabaix on "International Liquidity and Exchange Rate Dynamics"
Yakov Amihud on "The Pricing of Corporate Foreign Trade Risk"
Jennifer Carpenter on "The Real Value of China's Stock Market"
Andres Liberman on "Trade Credit and Supplier Relationships: Evidence from the Regulation of a Large Supermarket"
Matteo Maggiori on "Very Long Run Discount Rates"
David Yermack on "Is Bitcoin a Real Currency?"
Theresa Kuchler on "Sticking to Your Plan: Hyperbolic Discounting and Credit Card Debt Paydown"
Johannes Stroebel on "Regulating Consumer Financial Products: Evidence from Credit Cards"
For more information, please see the
Salomon Center website
.