Research Center Events
NYU Stern-Federal Reserve Conference on Risk Neutral Density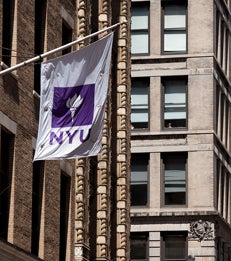 Date
: Friday, September 20, 2013
Location
: NYU Stern, 44 West Fourth Street, New York, NY 10012
By invitation only
The Conference on Extracting & Understanding the Risk Neutral Probability Density from Options Prices will bring together researchers from NYU Stern and the Federal Reserve Banks of New York and Minneapolis to describe the work they have been doing on extracting the risk neutral density from options prices and analyzing the information it contains. Discussants from the industry will also share their perspectives on this promising area of research.
For more information, please see the
Salomon Center website
.