Student Club Events
The First Annual Stern Hedge Fund Association Summit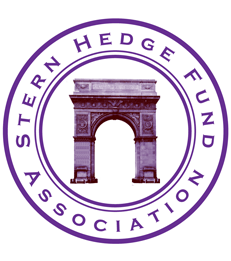 The First Annual
Stern Hedge Fund Association
(SHFA) Summit, themed "Headwinds and Tailwinds: Capitalizing on Volatile Markets," will provide a forum for leaders within the hedge fund and alternative investment industries to discuss opportunities and challenges facing investors in the post-2008 financial environment.
Paul Zummo, CIO of JP Morgan's Alternative Asset Management Group, and Tony Kao, founder and managing principal of SECOR, will deliver keynote addresses. Panel discussions will cover topics such as global political and macroeconomic uncertainty, and investment opportunities in the equity and credit markets. The panelists – leading analysts and portfolio managers in the hedge fund, fund of funds and investment management industries – will also discuss investment themes and share some of their "best ideas" with the audience.
For more information or to RSVP, please visit the SHFA conference
webpage
.