Research Center Events
Ninth Annual NYU Stern Conference on Social Entrepreneurship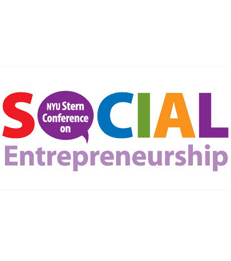 Date:
Wednesday & Thursday, November 7-8, 2012
Location:
NYU Stern School of Business
Bringing together leading experts and thought leaders from the public, nonprofit, for-profit and academic fields, NYU Stern's Ninth Annual NYU Stern Conference on Social Entrepreneurship will explore the latest issues on social impact measurement. The conference is designed to present strategies and techniques on how to measure an organization's social impact. This year's event will feature speakers from a number of leading academic institutions including Harvard, Cambridge, Oxford, Syracuse, Northeastern, INSEAD and Colorado.
More info