Student Club Events
Stern Private Equity Club's Eighth Annual Conference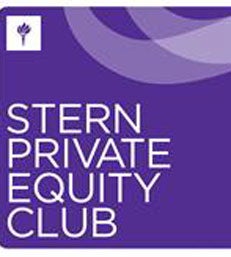 Date
: Friday, March 1, 2013
Location
: 60 Washington Sq. South, New York, NY
The
Stern Private Equity Club
will host its Eighth Annual Stern Private Equity Conference on Friday, March 1, 2013. Themed, "The New Normal in Private Equity," the conference will provide a forum for industry leaders to discuss the opportunities and risks of today's private equity and venture capital environment. Tepid global growth, regulatory dynamics, political pressure and financial market conditions are posing challenges to fundraising, deal financing and operations. The conference will foster thought-provoking discussions on the issues facing today's private equity and venture capital community.
Confirmed speakers include:
Mark Dzialga
– Managing Director and Chairman of the Investment Committee– General Atlantic
Michael Nash
– Senior Managing Director Real Estate– The Blackstone Group
Paul Fox
– Managing Director – Cerberus Real Estate
Richard Mack
– CEO – Area Real Estate Partners
Rahul Culas
- Managing Director and Co-Head of the Energy Mezzanine Opportunities – The Carlyle Group
Erik Einset
– Operating Principal – Global Infrastructure Partners
Adi Blum
– Director – First Reserve Corporation
John Leone
– Managing Director Emerging Markets – PineBridge
Luca Salvato
– Partner – Coller Capital
Scott Higbee
– Partner – Partners Group
Mike Mazzola
– Head of Alternative Investments - Metlife
For more information or to register, please visit the
conference webpage
.