Research Center Events
A Conversation with Timothy F. Geithner, 75th Secretary of the US Department of the Treasury
NYU Stern's Center for Global Economy and Business
hosted Timothy F. Geithner, 75th secretary of the US Department of the Treasury and president of Warburg Pincus, for a talk and Q&A session on October 5.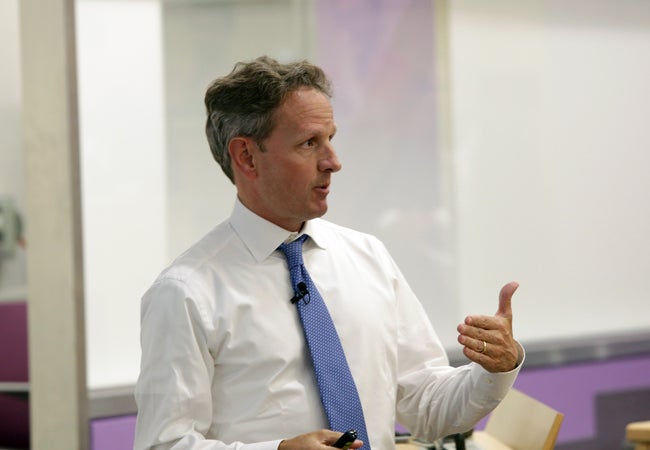 Timothy Geithner addresses the audience during the Q&A session.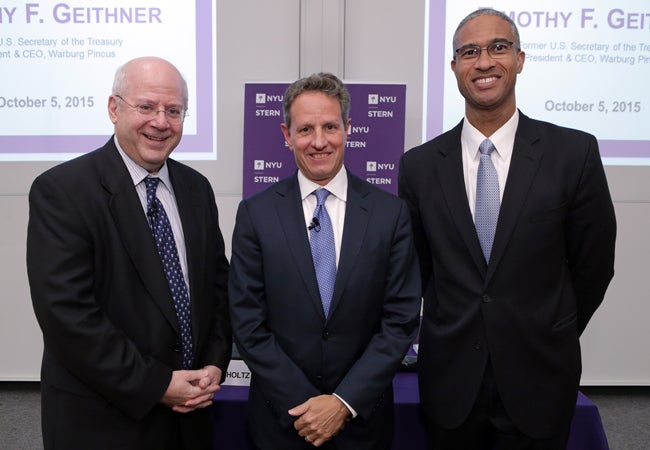 From left to right: Professor Kim Schoenholtz, former Treasury Secretary Timothy F. Geithner and Dean Peter Henry
For more information, visit the event
website
.