Research Center Events
TRIUM Global Executive MBA Program Holds Inaugural Module in Silicon Valley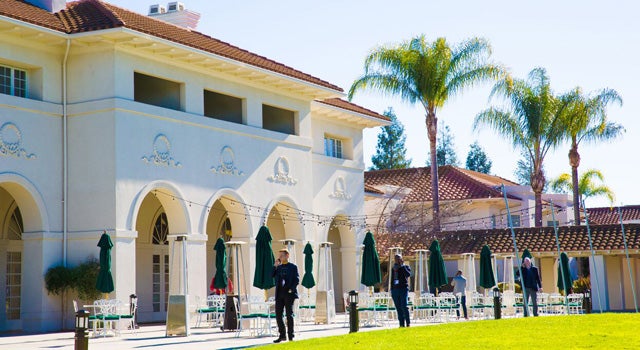 [Pictured: Dolce Hayes Mansion]
The
TRIUM Global Executive MBA
program, a partnership between NYU's Stern School of Business, the London School of Economics and Political Science, and HEC Paris School of Management, held a module in Silicon Valley, California from January 8 - 18, the first in the program's history. The module focused on the disruptive nature of technological change for global business leaders in the digital era and featured visits to Singularity University, Airbnb and Google.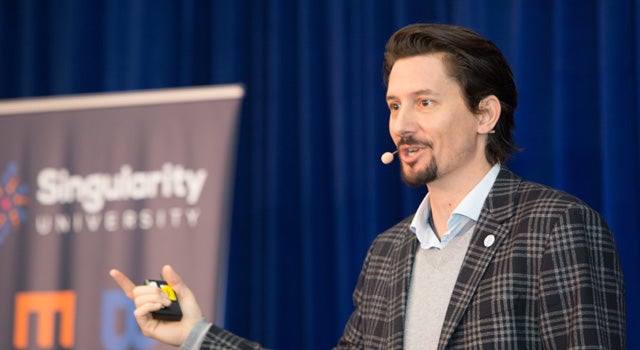 [Above: Rob Nail, CEO and Associate Founder, Singularity University]
The module also featured a Founders and Funders panel on January 13. Moderated by Capstone Co-Director, Chris Burggraeve, five start-up founders and investors shared their entrepreneurial journeys, challenges and experiences with current students and alumni.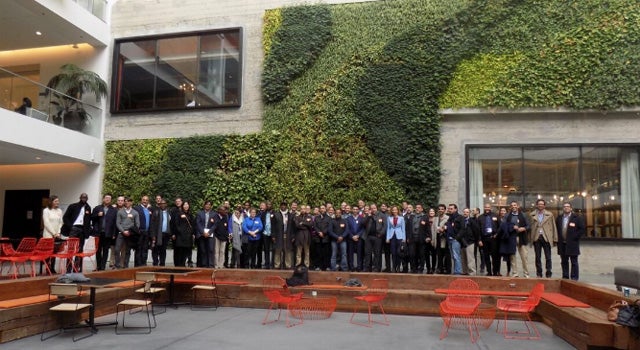 [Above: TRIUM Class of 2018 poses for a photo at Airbnb.]