Press Releases
NYU Stern Center for Measurable Marketing Conference
NYU Stern Center for Measurable Marketing Conference Addresses How to Measure Marketing Efforts in Today's Digital Landscape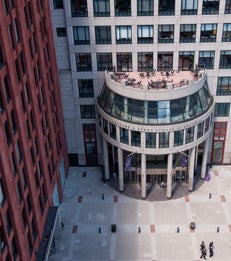 What:
2011 NYU Stern
Center for Measurable Marketing
Conference on "Measurable Marketing in a Digital World"
When:
Thursday, May 26, 2011, 9:00 a.m. – 5:30 p.m.
Where:
NYU Stern School of Business, 44 West Fourth Street, New York, NY 10012
Presenters include:
Keynote speaker: Robert Birge, Chief Marketing Officer, kayak.com
Sherrill Mane, SVP of Industry Services, Interactive Advertising Bureau (IAB), who will discuss IAB's most recent initiative on "Making Measurement Make Sense"
Social media, digital marketing and mobile Internet expert Anindya Ghose, NYU Stern Associate Professor of Information, Operations & Management Sciences
Mack Turner, Managing Director, Bank of America
Frank Cotignola, Manager of Digital Insights/Knowledge Management, Kraft Foods
Josh Chasin, Chief Research Officer, comScore
Charles Thomas, VP of Research and Analytics, USAA Insurance
Rex Briggs, CEO, Marketing Evolution
Topics of discussion include:
What are the largest challenges facing advertisers in today's multimedia landscape?
What should executives be measuring in the world of digital advertising?
What should companies watch in the social media sphere?
What role should traditional and out-of-home media play in a marketing plan?
How should organizations measure the effectiveness and ROI of digital advertising?
How can executives better understand and take advantage of cross media synergies?
About the Center

NYU Stern's Center for Measurable Marketing is dedicated to advancing the development, understanding and application of marketing measurement to quantify marketing's impact on business.
To RSVP to NYU Stern's 2011 Center for Measurable Marketing Conference, please contact Carolyn Ritter in Stern's Office of Public Affairs at
critter@stern.nyu.edu
or 212-998-0624.