Press Releases
Chanel and BMW Top the Gen Y Prestige Brand Rankings
First-Of-Its-Kind Study Ranks Luxury Brand Goodwill among New Affluents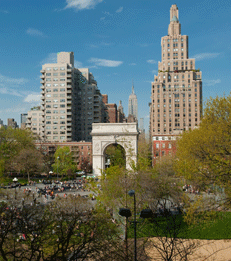 A crystal ball into the future of the $250 billion prestige sector
A Crystal Ball into the Future of the $250 billion Prestige Sector
May 03, 2010 01:46 PM Eastern Daylight Time
NEW YORK--(EON: Enhanced Online News)--Chanel and BMW top the first annual L2 Gen Y Prestige Brand Rankings, the largest study-of-its-kind measuring the affinity for 105 iconic brands among the next generation of prestige consumers. Scott Galloway, NYU Stern Clinical Associate Professor of Marketing, surveyed 450 Gen Y high-earners from 45 countries (83 percent are expected to make more than $100k+/year in the short term) and measured brands in six industry categories. The study also looked at Gen Y brand engagement across popular channels.
The rankings and observations can be found at
http://l2thinktank.com/Gen_Y_Report.pdf
Describing the Rankings' potential value to prestige brand marketers, Galloway stated, "Gen Y goodwill is arguably the closest thing to a crystal ball for predicting a brand's long-term prospects. Just as Boomers drove the luxury sector for the last 20 years, brands that resonate with Gen Y, whose purchasing power will surpass that of Boomers by 2017, will be the new icons of prestige."
Luxury is Timeless
The Top 10 brands for male and female Gen Y are dominated by traditional luxury brands such as Chanel, Cartier, The Four Seasons, and Ralph Lauren. However recent prestige entrants, Marc Jacobs and W Hotels, demonstrate the effectiveness of direct appeals to Gen Y.
Not surprisingly, cars dominated among men capturing eight of the top 10 slots. German brands BMW, Mercedes-Benz and Audi also appealed to females, who rated the category second only to Fashion and above Beauty & Skin Care.
The list of brands scoring in the Gen Y Prestige Brand Rankings top 10 (by gender):
| | |
| --- | --- |
| Gen Y Females: | Gen Y Males: |
| 1. Chanel | 1. BMW |
| 2. Ritz-Carlton | 2. Ferrari |
| 3. Four Seasons | 3. Porsche |
| 4. Marc Jacobs | 4. Lamborghini |
| 5. Cartier | 5. Audi |
| 6. BMW | 6. Aston Martin |
| 7. Mercedes-Benz | 7. Four Seasons |
| 8. W Hotels | 8. Mercedes-Benz |
| 9. Prada | 9. Ralph Lauren |
| 10. Audi | 10. Ritz-Carlton |
Other key survey findings include:
Gen Y loves brands. Sixty-five percent of females and 61 percent of males consider themselves "brand conscious." Only 1 percent of females and 3 percent of males do NOT consider themselves brand conscious.
Gen Y considers Apple a prestige brand. Unprompted, Apple is considered the #1 brand among men and #9 for females. Apple is #1 when asked by both males and females as to their most likely next prestige brand purchase.
Among the lowest rated categories for both men and women, the future looks dim for watches and jewelry. While legendary brands Cartier, Tiffany and Rolex still rank high, there is a significant lack of Gen Y brand awareness in the category.
For Gen Y, Europe remains the home for luxury fashion. For females eight of the top 10 fashion brands are headquartered in Europe, including legendary fashion houses Chanel, Prada, Hermes and Gucci.
Brands aren't capitalizing on the e-commerce opportunity. While the store is still the dominant channel, more than half of Gen Y females purchased luxury goods on discount websites such as Gilt.com (54 percent) and retail websites such as Net-A-Porter.com (53 percent), while less than a third (31 percent) purchased directly from a brand site.
Print is not dead. Print continues to be a primary source for information on prestige brands. It is the #1 source for women and #2 for men. Recommendations from family and friends via word of mouth are also crucial, ranking #1 for men and #2 for women.
Gen Y has embraced social media and blogs. One in five Gen Y respondents like a prestige brand on Facebook, and one in 10 follow a prestige brand on Twitter. Almost half have signed up to receive email from a prestige brand and almost one in 5 Gen Ys consider blogs one of their top three sources for information on prestige brands.
Trump received the most "hated" scores of any prestige brand in the survey. Forty percent of men and 34 percent of women Gen Y reported they hated the brand.
About L2
L2 is a think tank focused on marketing innovation for prestige brands. Founded by NYU Stern Professor Scott Galloway, L2 helps brands navigate the changing marketing landscape through events, research and advisory services.
www.l2thinktank.com
About New York University Leonard N. Stern School of Business
New York University Stern School of Business, located in the heart of Greenwich Village, is one of the nation's premier management education schools and research centers. NYU Stern offers a broad portfolio of academic programs at the graduate and undergraduate levels, all of them informed and enriched by the dynamism, energy and deep resources of the world's business capital.
Contacts
New York University Stern School of Business
Rika Nazem, 212-998-0678
rnazem@stern.nyu.edu
or
Scott Galloway, 917-567-2841
scott@stern.nyu.edu
May 3, 2010:

http://eon.businesswire.com/portal/site/eon/permalink/?ndmViewId=news_view&newsId=20100503006616&newsLang=en