Faculty News
Prof. Viral Acharya's research on banking stress tests is highlighted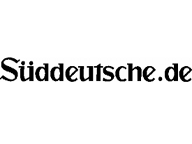 (translated from German using Google Translate)
Risk: Germany
Not the Southern Europeans threaten the financial stability - but the big EU states. Banks in Germany and France , according to a study need additional capital of up to 485 billion euros to withstand future financial crises.
Cerstin Gammelin, Brussels, and Claus Hulverscheidt, Berlin
Banks in Germany and France need for a scientific investigation additional equity in the order of up to 485 billion euros, to be prepared as the recent future against a financial crisis. Unlike often than expected, so do not make the problem countries in southern Europe the biggest threat to financial stability is, but just the two EU heavyweights.
The money would have homes in both states "an extremely high level of capital," said Sascha Steffen, professor at the European School of Management and Technology (ESMT) in Berlin, the Süddeutsche Zeitung. He along with his colleagues in New York Viral Acharya examines the stability of 109 of the 124 banks that will be reviewed this year by the European Central Bank ( ECB) and subjected to a so-called stress test.
Hidden bombs in Germany and France
Steffens analysis coincides in principle with the senior European financial supervisors. "If still bombs are hidden, then less in the supposed problem countries than where no one so far has looked: in Germany, France and Italy," it said in regulatory circles. It is not ruled out that individual banks again required the help of their government. This could especially in Italy lead to budget problems and fan the euro crisis again.
Steffen and Acharya relate its study on requirements of the English central bank. Thus, missing the 109 banks whose data are publicly available, equity totaling up to 770 billion euros . Here, have French Institute at 285 billion euros, the biggest gap on, both in absolute terms and in terms of gross domestic product.
Größestes risk : Landesbanken
German banks follow with up to 200 billion euros in second place. The biggest risks Steffen looks at the German Landesbanken, which is still above average number of toxic assets in the books, approximately from failed ship financing .
The scientists expect that a number of financial institutions the lack of equity not only on its own is able to cover. In particular, countries with very weak banks such as Cyprus and Belgium, but also Italy and Spain are likely to be dependent on government aid, Steffen said. Also exists in the Netherlands and Belgium, according to his studies, a significant capital requirements.
But even in Germany had to be financed with tax money up to one-fifth of the required sum might at first. German Bank co- CEO Juergen Fitschen conceded at the New Year reception of his institute in Dusseldorf that some banks were probably " not sufficiently equipped with capital." The majority of the houses but have access to capital markets and can be obtain the funds needed there.
Steffen, however, warned that Germany and France could influence the design of the ECB stress tests" to prevent the weaknesses of their own banks are known." He pointed out that the central bank had already announced that they - unlike first announced - government bonds did not want to include in the tests. In the euro crisis has shown, however, that even here a risk of default.
Read more