Faculty News
Prof. Richard Sylla shares the best investment advice he's received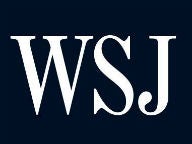 Excerpt from
The Wall Street Journal
-- "The best financial advice I ever received was advice that I also provided, both to myself and to Edith, my wife. It was more than 40 years ago when I was a young professor of economics and she was a young professor of the history of science. I based the advice on what were then relatively new developments in modern finance theory and empirical findings that supported the theory. The advice was to stash every penny of our university retirement contributions in the stock market."
Read more
Additional coverage appeared on
The Motley Fool Singapore
.