Tales in Possible
Collaborate Possible
New Langone MBA students collaborated during Langone Lab: Spring 2014 Orientation and began their journey at NYU Stern.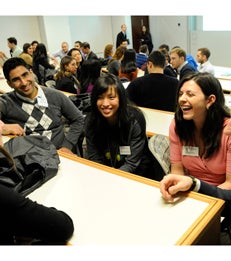 The first role of a leader is to listen. --Dean Peter Henry
On January 25-26, incoming
Langone MBA
students arrived for Langone Lab, an orientation for Stern's working professional students. Students experienced a two-day high-impact introduction to the Langone MBA program.
"How do we increase the exchange of ideas?" asked
Luke Williams
, Professor and Executive Director of Stern's
Berkley Center for Entrepreneurship and Innovation
. Williams kicked off the orientation with a discussion on ideas and how they offer an inexhaustible resource for the academic community to explore.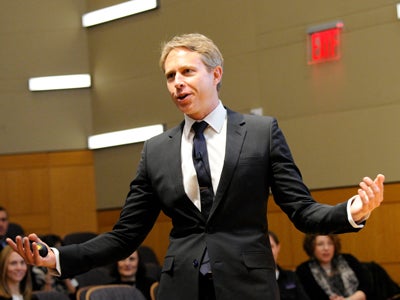 "The first role of a leader is to listen," Dean
Peter Henry
shared with Langone students. He encouraged them to explore beyond their individual motivations and find common interests with their classmates.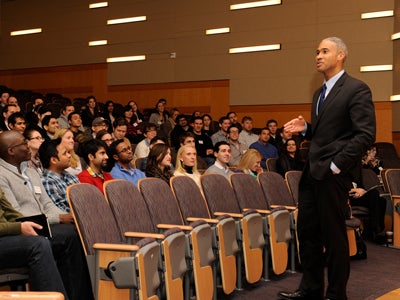 NYU Stern Langone alumna Virginia Juliano, Vice President of Multi-Platform Marketing of Showtime Networks Inc., delivered the keynote address. Juliano shared her background and details from her own experience as a Langone student and throughout her career. She also offered advice and lessons learned to the students:
Allow yourself to use this time for experimentation; allow yourself to be uncomfortable
Stretch yourself a little further than you are used to doing
Embrace the new things that you will experience
Be open to your own transformation
Take advantage of everything Stern has to offer
Be confident in your decisions, both inside the classroom and at work