Peking University: Student Feedback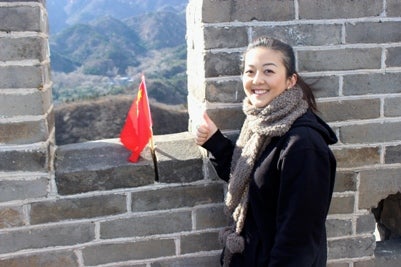 Student Profile
Name
:
Sonia Zhang
Expected graduation date:
May 2015
Career goal?
I want to become a portfolio manager in the field of asset management and open my own restaurant someday.
Highlight of my semester abroad:
Traveling through China and eating amazing food everywhere!
Interesting fact I learned about the country or school in which I studied:
The PKU campus is simply beautiful and it used to be a part of the royal gardens for the imperial family in the Qing Dynasty.
You might be interested to know:
I'm an avid foodie, especially for Chinese food, and I like to cook as well.
What I would say to students considering participating in IBEX:
Just do it! Embrace uncertainties and challenge yourself. Going on exchange is a bold decision that takes a lot of courage, but the benefits and experiences you get in return makes it totally worth it!
Contact me about IBEX PKU:
sz848@stern.nyu.edu