Sciences Po: Student Feedback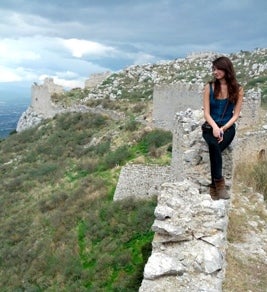 Name:
L. 'Esmeralda' Martinez
Highlight of my semester abroad:
I loved making international and French friends while I traveled. I visited a few in their hometowns and still keep in touch with them!
You might be interested to know:
This was my third semester abroad; I was at NYU Florence for Fall 2011 and Spring 2013. I'm still going to graduate on time with a double major because of my ridiculously careful planning.
My career goal:
Eventually, I want to own my own international business, possibly in the travel sector.
What I would say to students interested in participating in IBEX:
Do it! It's going to take you out of your comfort zone and be one of the best experiences of your life.

Contact me about IBEX Sciences Po:
L. 'Esmeralda' Martinez -
lem408@stern.nyu.edu