University of Hong Kong (HKU)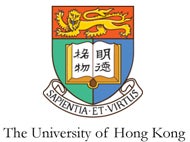 The University of Hong Kong Website
Virtual Tour of HKU
---
Program Overview
"The
University of Hong Kong
, founded in 1911, is the oldest tertiary institution in Hong Kong. The University attracts the best students in Hong Kong and is committed to developing a global perspective and cross-cultural understanding among its students. The Office of International Student Exchange (OISE) maintains close links with over 100 partner institutions in 15 different countries and manages the University's international student exchange programs. Together with the Office of Student Affairs, OISE organizes information sessions, cultural adjustment and orientation programs, excursions and social activities for exchange students. The Office also gives advice and services to both incoming and outgoing exchange students on academic matters, and administers a buddy system which aims at fostering a better understanding and friendship between local and international students." - The University of Hong Kong
Fall semester: Late August - December
Spring semester: Mid-January to mid-May
Note:
Dates are approximate and may be subject to change
Housing: Basic lodging fees for university undergraduate halls range from approximately HK$1100 to HK$2300 per month (excluding hall administration fee, air-conditioning and electricity charges which vary greatly with individuals and seasons).
Meals: A few halls have compulsory meal charges ranging from HK$750 to HK$1,100 per year (not covering all meals). For those who have meals in the campus restaurants, estimate around HK$3000 per month.
Books & Academic Expenses: Approximately HK$5500 per semester.
Local transportation: HK$1225
Medical care: Non-local students without a Hong Kong Identity card are required to pay full fees for services and hospitalization in government hospitals. Non-local students are strongly recommended to obtain their own insurance cover for the whole period of their stay in Hong Kong.
English (except for specific cultural courses)
The Office of Student Affairs of HKU (OSA) provides information and assistance to non-local students on non-academic matters. Guidance and advice are given on areas such as visa and immigration formalities, accommodation, living costs, adjustment and orientation etc. Prior to the start of the academic year, a series of orientation programmes are organized for incoming non-local students to facilitate their adjustment to the new environment. All non-local students are encouraged to visit OSA on arrival and to seek help any time.