Who We Are
Leadership Development @ Stern
Stern's Leadership Development Program was founded in 2009 to address a growing need to provide personalized, experiential leadership training for students across a range of industries. A focus on experiential learning and individual attention helps students hone key skills and develop their leadership style. For event information, visit the
NYU Stern LDP Blog
and follow
LDP on Instagram
, username sternleadership.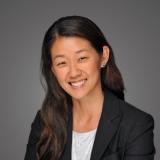 Connie Kim, Director, Leadership Development
Connie oversees Leadership Development and its program (LDP), which is a comprehensive, applied and personal leadership development curriculum that empowers Stern MBA students to evolve into effective and mindful leaders. In this role, she is responsible for developing the strategy, partnering with Stern faculty and administration, strengthening corporate relationships and mentoring and coaching MBA students.
Prior to joining NYU Stern, Connie was a strategic leader within Thomson Reuters' talent management group, overseeing its global MBA leadership development program, where she refined the program to further enable business success and expanded it into China, India and Argentina. Previously, Connie was a senior leveraged finance banker at Société Generale and Citigroup for most of her banking career, and, an equity research junior analyst at Lehman Brothers and financial analyst at the Federal Reserve Bank of New York prior to attending business school.
Connie holds a BS in Business Administration from Boston University and an MBA from Cornell University. In her free time, Connie loves practicing yoga, traveling to places that are best explored with a backpack and tasting various cuisines and wines from around the world.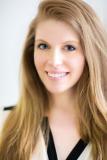 Julia Bouley, Program Coordinator, Leadership Development
Julia coordinates and institutes logistical aspects of large and small-scale programming for the Leadership Development Program, such as workshops, trainings and leadership coaching. She also manages the
NYU Stern Leadership Development blog
, including blog maintenance, postings and resource updates. Prior to this role, she managed functions of the NYU Stern On-Campus Recruitment program, educating employers and students of the Office of Career Development's recruitment initiatives and career opportunities. Before joining NYU Stern, Julia worked in the US Peace Corps in Rwanda as a community planner and French and English teacher.
Julia holds a BA in International Relations and French Language from the State University of New York at Geneseo and is currently pursuing her Masters of Public Administration (MPA) in Public and Nonprofit Management and Policy at NYU's Robert F. Wagner Graduate School of Public Service.
In her free time, Julia likes to explore Brooklyn, climb mountains and peruse open-air markets all over the world.