LAUNCH
Our Introduction to An Education In Possible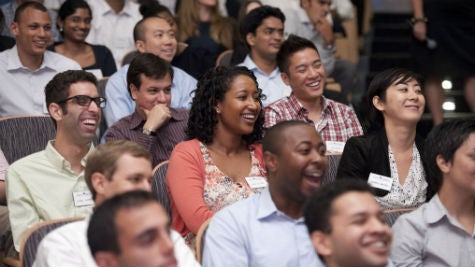 LAUNCH is our introduction to the NYU Stern MBA experience for all incoming full-time MBA students. Through LAUNCH, we want to transform the mindsets of MBA students, to get them to think broadly about the ways in which business can transform challenges into opportunities to create value for society. LAUNCH is organized around several themes – "World / Business / City / U!" – and the opportunities for businesses to create value that transcend these domains.
LAUNCH will expose students and their newest cohorts of full-time MBAs to major issues being addressed by big thinkers and transformational leaders in a range of fields. Past LAUNCH programs have featured an all-star roster of luminaries, including Maria Bartiromo, Cory Booker, Paul Romer, and NYU President John Sexton, in addition to world class Stern faculty, industry leaders, and esteemed members of the alumni community.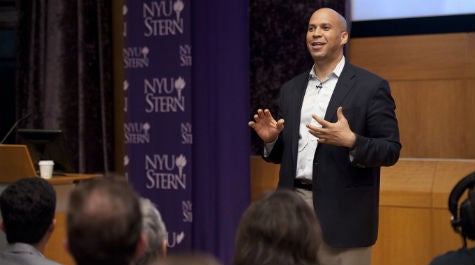 For more information about last year's 2014 LAUNCH program, please visit the
LAUNCH microsite.