Apparel Magazine's Top 30 Under 30
Peggy Ekong, BS '10, Digital Merchant at Macy's, discusses what drew her to fashion and how she challenges the status quo in Apparel Magazine's Top 30 Under 30 Feature.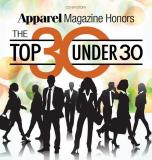 Excerpt from Apparel Magazine -- "How many young people do you know that can credit Carl Icahn with personally influencing their chosen career path? Peggy Ekong is one of them. During her junior and senior years at NYU, Ekong worked as a licensed real estate agent, but she was also drawn to retail, and after seeking Icahn's advice (she initially met him on a high school trip from Choate), her decision was made."

Continue reading Peggy's story here.