Center for Business and Human Rights

"At NYU Stern, we develop people and ideas that transform the challenges of the 21st century into opportunities to create value for business and society."
– Peter Henry, Dean of NYU Stern
Dean Henry launched the Center for Business and Human Rights in March 2013 with a strong belief in the power of business to create positive change in society. In that spirit, the Center's mission is to challenge and empower businesses to make practical progress on human rights in their own operations. It is the first center to focus on human rights as an integral part of a business school.
We start from the premise that business can and does work for the good of society. We support the goal of business to create value while emphasizing high standards for human rights performance. In addition to research and teaching activities, each year, we take on a major project around a set of human rights challenges in a business sector that is of foremost concern for companies, consumers, regulators, and investors.
We use the convening platform of the NYU Stern School of Business to bring together groups of companies from different sectors and different parts of the world, along with outside stakeholders and experts. The Center seeks to empower companies and other stakeholders to address human rights challenges by bringing together thoughtful people willing to have frank and meaningful discussions, pointing out issues beneath the surface of the policy debate, and helping companies and others identify options for action. We seek to avoid the polarization that often characterizes debates on these issues, and instead explore sustainable solutions that meet the needs of business and society.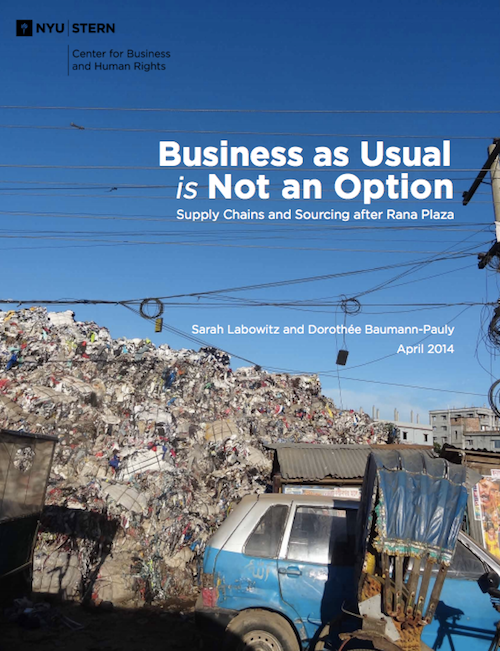 Read

our new report

and view our presentation and discussion from Monday, April 21, 2014 by clicking here.