Welcome to the Business and Society Program!
The focus of the Business and Society Program is necessarily interdisciplinary: it challenges students to look beyond their functional expertise and understand how their work affects the broader issues of a firm's performance, culture, and capital structure, as well as market creation, function, and regulation.

Business and Society Program course work draws upon ideas from many academic disciplines including accounting, economics, finance, law, marketing, and philosophy. Course cases and problems require students to integrate theory from these fields to arrive at balanced and well-considered judgments about complex business situations.

All Business and Society Program courses and events are designed to leverage Stern's New York City location through the outstanding adjunct professors who teach in the program and the broad range of guest speakers who visit individual classes.
–
Upcoming Events

The Paduano Seminar in Business Ethics

Paduano Seminars will be on Fridays, 3:00pm-4:20pm
Talks will be held at: NYU Stern, 44 West Fourth Street, Kaufman Management Center, Room 5-140

For a detailed schedule please visit Fall 2014

09/12 Kenan Malik, The Quest for a Moral Compass: A Global History of Ethics

09/19 Gregory Jackson, Frei University, CSR and business performance

10/3 Gabriel Abend, NYU, The Moral Background: An Inquiry into the History of Business Ethics

10/17 Ed Baptist, Cornell University, Industrial development and slavery The Half Has Never Been Told: Slavery and the Making of American Capitalism

10/24 Mary Poovey, NYU, The history of financial modelling

11/14 Michel Anteby, Harvard Business School, Manufacturing Morals: The Values of Silence in Business School Education

11/21 Anne Mayhew, University of Tennessee, Supply-chain ethics, lessons from Standard Oil and Walmart

12/05 Greta Krippner, University of Michigan, Risk pricing and discrimination



Past Events

Haitkin Lecture
April 22, 2014

Anita Raghavan, author of The Billionaire's Apprentice and contributor to The New York Times and Forbes, delivered the Ninth Annual Haitkin Lecture at NYU Stern this spring. Hosted by Stern's Business & Society Program, Raghavan's talk centered on "Rajat Gupta's American Dreams."

Citi Conference in Ethics & Leadership
Friday, March 7

The Eleventh Annual NYU Stern-Citi Conference in Leadership & Ethics will take place on March 7, 2014.

Organized by NYU Stern's Citi Leadership & Ethics Program and Business & Society Program, with generous support from the Citi Foundation, the conference featured this year's Distinguished Citi Fellow in Leadership & Ethics Ellen Seidman, former director of the US Treasury Department's Office of Thrift Supervision.

2014 Citi Conference in Ethics & Leadership schedule


November 6-8th NYU Stern Conference on Social Entrepreneurship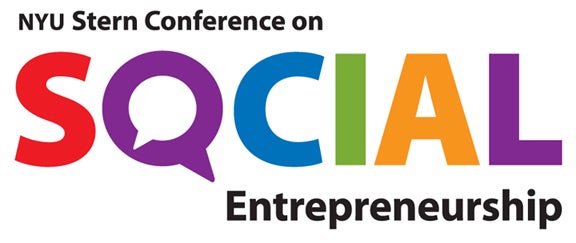 See Schedule (click here)

Monday, Nov. 11, Howard Willens
A Conversation with Howard Willens, Author of "History Will Prove Us Right"
http://www.stern.nyu.edu/experience-stern/news-events/history-will-prove-right

Date: Monday, November 11, 2013
Time: 4:30-5:45 PM
Location: NYU Stern, Abbe-Bogen Faculty Lounge, KMC-11-185, 44 West Fourth Street, New York, NY 10012

A book signing will follow the event. Please click here to RSVP.


November 12th Daniel Ariely Talk & Book Signing, Dis (Honesty)

5:00-6:20pm, NYU Stern, 44 West 4th Street, Room KMC 1-70

Seating is Limited
RSVP:
http://w4.stern.nyu.edu/administrative/rsvpHL/


Contact Us
Bruce Buchanan
Director, Business & Society Program
C.W. Nichols Professor of Business Ethics
Professor of Marketing
Email:
bbuchana@stern.nyu.edu
Rachel Kowal
Deputy Director, Business & Society Program
Clinical Professor of Business Law
Email:
rkowal@stern.nyu.edu
NYU Stern School of Business
Business & Society Program
40 West 4th Street, Tisch Suite 400
New York, New York 10012
Recent Events
The Right Honorable Gordon Brown gave the 2014 Ashok Sani Lecture, in honor of an NYU Stern Undergraduate College alumnus.
"
if leaders are not able to think beyond their own national borders, the world will continue to be deprived of higher levels of growth.
"
Introduced by Undergraduate College
Dean Geeta Menon
, The Right Honorable Gordon Brown, former Prime Minister of the United Kingdom, addressed an audience of students and alumni in NYU Stern's Paulson auditorium on April 8. He delivered the 2014 Ashok Sani (BS '74) Distinguished Scholar Lecture, entitled, "Current Trends in the World Economy," in honor of Ashok Sani, an Undergraduate College alumnus who had served on the School's Board of Overseers.
Following his remarks, Brown answered questions from the audience, many of whom were undergraduate students in
Professor Bruce Buchanan
's Professional Responsibility class.
Save The Date
Citi Leadership & Ethics Conference
Feb. 27th, 2015
Marking its 12th year, NYU Stern's Citi Leadership & Ethics Program, sponsored by the Citi Foundation, has appointed NYU alumna Tensie Whelan (BA '80) as its 2014-2015 Citi Leadership & Ethics Distinguished Fellow.
New Course
New Social Impact Course Spring 2015: Stern International Volunteers Seminar Ghana
SOIM-UB.2000, 3 credits,
registration by application only
Only freshmen, sophomores & juniors are eligible to apply.
This seminar is a reflective discussion-based course designed to enrich your experiences while in Ghana, by identifying the root causes of poverty from a global perspective; considering a variety of concepts and practices relevant to the protection of human rights, property rights and environmental concerns.
Professor Kowal, meeting time, Thursdays 9:30am-10:45am
Information Sessions will be held on 10/2 & 10/8, UC-25, 12:30-1:30
For more information & the SIV Ghana 2014 application click
here
---
Save the Date
The 11th Annual Social Entrepreneurship Conference
Sponsored by Northeastern D'Amore-McKim School of Business and NYU Stern School of Business
Northeastern University, Boston, MA
November 5, 6 & 7, 2014
Vist the conference website at:
www.theannualSEconference.org
Conference schedule available at:
http://theannualseconference.org/2014/program
Confirmed Keynote Speakers
Dr. Alnoor Ebrahim
Harvard Business School
Dr. Tom Lumpkin
Syracuse University
Dr. Jeffery S. McMullen
Indiana University
Dr. Jeffrey G. York
University of Colorado Boulder