Measuring Social Impact is Our Focus
Our Conference of Social Entrepreneurs has grown to be one of the most anticipated in the field. It is dedicated to the ongoing development of theory and research on social entrepreneurship and its impact on global communities.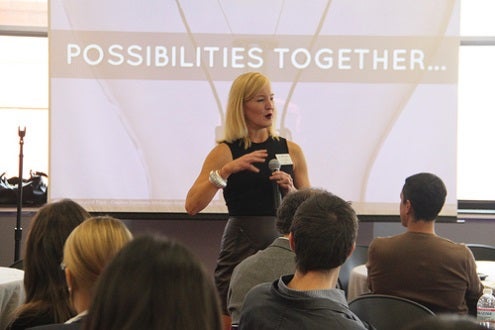 Conference attendees came from over 20 countries to the 3-day conference where 70 presentations were made.
The Berkley Center's Annual Conference of Social Entrepreneurs explores the latest issues on social impact measurement. It brings together leading experts and thought leaders from the public, non-profit, for-profit and academic fields, our conference is designed to present strategies and techniques on how to measure an organization's social impact. Last year, more than 200 attendees from over 20 countries came to the 3-day event where 70 research presentations were made. The Conference also featured stimulating panel discussions, hands-on workshops and dynamic keynote speakers such as Linda Rottenberg, cofounder, Endeavor; Jason Saul, founder, Mission Measurement; and David Bornstein and Susan Davis, authors of
Social Entrepreneurship: What Everyone Needs to Know.

This year's three-day conference was dedicated to the ongoing development of theory and research on social entrepreneurship and its impact on global communities. Themes included:
• Social entrepreneurship process involving opportunity recognition and evaluation
• Organizational forms of social enterprises
• Challenges of scaling and measuring social impact
• Emerging themes in social entrepreneurship education
• Cross-cultural comparative studies in social entrepreneurship
• Research challenges in social entrepreneurship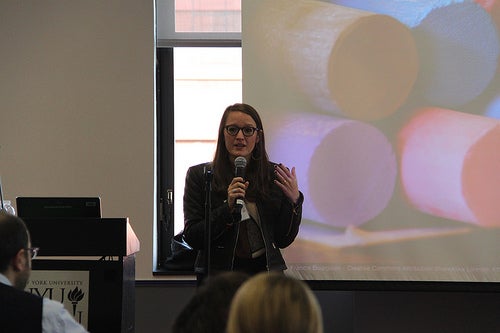 View
the 2013 brochure of the 10th Annual Social Entrepreneurship Conference
In collaboration with the Foundation for Social Change and the United Nations