Opinion
Greek bond issue, success or impasse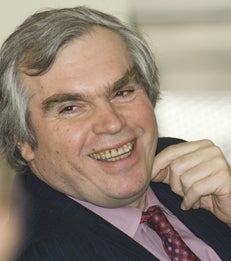 Unfortunately, it is extremely unlikely that the present Greek government will be able to achieve the required reforms within the remaining year to the end of the EU help program.
After a 3-year hiatus, Greece issued 5-year bonds last week. Unfortunately, the interest rate it paid was so high that it creates serious concerns for the upcoming impasse rather than being a cause for celebration as the Greek government wants. This bond issue does not create a clear path for Greece to enter the financial markets at the end of the EU help program in 2018. Instead, it shows the impasse that Greece will face in mid-2018.
First, the amount of the bond issue was very small, only €3 billion, instead of the planned €4 billion, because demand was low. Of this amount, half was covered with an "exchange" of 2-year bonds held by Greek banks. This means that only €1.5 billion was sold in the open market after a huge effort and significant payments to six banks and the Rothschild bank as an advisor. The amount of the loan is a drop in the ocean compared to the loans that Greece will need from 2018 onwards.
The bonds cost Greece 4.625%, while Greece borrows from the EU at an interest rate below 1%. That is, this issue is very expensive, almost five times more expensive than present borrowing. This is not crucial for a tiny loan of €1.5 billion, but, if the financial markets offer similar rates in 2018, Greece will be unable to borrow since the cost would be prohibitive.
Originally published in Greek by
Kathimerini
. Read the full English translation
here
.
___
Nicholas Economides is a Professor of Economics at NYU Stern School of Business.