The Outlook for Greece's Economy in 2022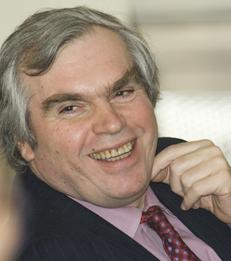 We entered 2021 with good omens. Joe Biden was elected US president. Despite old age and serious health issues, at least he was not the "crude" and "unpredictable" Donald Trump. Biden's campaign promises were moderate, in Greek terms a bit to the right of Movement for Change (KINAL).

A year later, things are very different and unfortunately darker. President Biden adopted some of the positions on redistribution and taxation of Senator Bernie Sanders, the only self-declared socialist in the US Senate. Biden gave out as subsidies trillions of dollars that the United States will never have the chance to collect in taxes, even they are increased significantly.

Spending trillions of dollars created a tremendous demand for goods without a proportional increase of production, resulting in inflation. Used car prices shot up 20%, and many goods' prices increased, bringing inflation to 6.8%, a 30-year high. Many businesses have announced additional increases from the first day of 2022. The huge increase in demand also led to problems in the supply chain and resulted in shortages. Many who received subsidies in 2021 did not restart working when their jobs restarted, waiting to first spend the subsidies.

Read the full eKathimerini article.

___
Nicholas Economides is a Professor of Economics at NYU Stern School of Business. 
---