Voting by Mail is by far the Best Solution for Greeks Abroad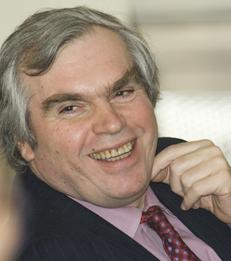 The Greek Constitution gives the right to Greeks living abroad to vote remotely if they are enrolled to vote in Greece. However, for decades, the Greek Parliament did not implement a procedure for Greeks abroad to vote. At the last elections, New Democracy promised to implement voting by mail for Greeks abroad.
After the elections, the ND government was blackmailed by the communist KKE and leftist SYRIZA parties, resulting in burdensome conditions for remote voting. So, for those who can vote without restrictions by traveling to Greece, the parties of the left have taken away the right to vote unless the voters have filed taxes recently in Greece or lived in the country for two of the last 35 years.
Additionally, the present law requires that Greeks abroad vote at Greek consulates, even if they live thousands of miles away. For example, the closest consulate to Montana is in San Francisco, 1,200 miles away.
Read the full
eKathimerini article.
___
Nicholas Economides is a Professor of Economics at NYU Stern School of Business. 
---