Opinion
The Global Economy on the Fly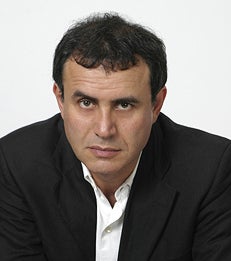 In sum, among advanced economies, the US is in the best relative shape, followed by Japan, where Abenomics is boosting confidence.
In the last four weeks, I have traveled to Sofia, Kuala Lumpur, Dubai, London, Milan, Frankfurt, Berlin, Paris, Beijing, Tokyo, Istanbul, and throughout the United States. As a result, the myriad challenges facing the global economy were never far away.
In Europe, the tail risk of a eurozone break-up and a loss of market access by Spain and Italy were reduced by last summer's decision by the European Central Bank to backstop sovereign debt. But the monetary union's fundamental problems – low potential growth, ongoing recession, loss of competitiveness, and large stocks of private and public debt – have not been resolved.
Moreover, the grand bargain between the eurozone core, the ECB, and the periphery – painful austerity and reforms in exchange for large-scale financial support – is now breaking down, as austerity fatigue in the eurozone periphery runs up against bailout fatigue in core countries like Germany and the Netherlands.
Austerity fatigue in the periphery is clearly evident from the success of anti-establishment forces in Italy's recent election; large street demonstrations in Spain, Portugal, and elsewhere; and now the botched bailout of Cypriot banks, which has fueled massive public anger. Throughout the periphery, populist parties of the left and right are gaining ground.
Read full article as published in
Project Syndicate
___
Nouriel Roubini is a Professor of Economics and International Business.