Opinion
Pandit Should Learn a Lesson from Reed
By Roy Smith, Kenneth Langone Professor of Entrepreneurship and Finance & Professor of Management Practice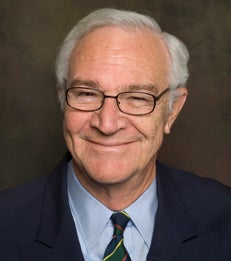 Perhaps it is time to spin off the investment bank to shareholders – just as Harvey Golub, a newly appointed chief executive of American Express, did with Shearson Lehman's troubled investment bank in 1994.
January 9, 2012
Four years ago, in December 2007, less than 12 months after selling his hedge fund to Citigroup for $800m, Vikram Pandit became its chief executive. He replaced Charles Prince, appointed by the board in 2003 after the pressured resignation of Sandy Weill.

Prince, a lawyer and troubleshooter for Weill with little executive or banking experience, was appointed on Weill's say-so with no search committee. Prince left a mess behind him, into which Pandit was tossed headfirst.
First there were $120bn of write-offs on mortgage and other loans that depleted all of the bank's capital, forcing the US government to bail it out and become its largest shareholder. Second was the long-running legacy of being what some called a regulatory "serial offender", and a defendant in a seemingly endless stream of litigation alleging fraud, misconduct and predatory activity.
The first destroyed Citigroup's aggressive, take-no-prisoners business model, once feared and admired as the most powerful in the banking industry, and the second shattered its once-brilliant reputation and brand.
Read full article as published in
Financial News
.