Opinion
Wall Street Survives One Storm But Now Faces Another
By Roy C. Smith, Kenneth G. Langone Professor of Entrepreneurship and Finance and Professor of Management Practice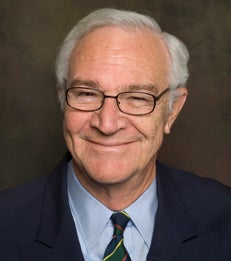 But just as great devastating natural disasters, such as Hurricane Sandy, often bring a shared spirit of unified effort to do the right thing, so Wall Street's long history of surviving both natural and man-made storms should see it through.
Now that Wall Street's huge bet on presidential candidate Mitt Romney has failed, banks face four more years of a less than sympathetic ear in the Oval Office.
The world's major capital market banks are in bad shape. They are trading well below book value, were recently downgraded and the majority of them have failed for more than two years to earn a return on equity greater than its cost.
Seven of the top 10 banks have had chief executive changes since 2009, three of these being made "effective immediately".
And the hallowed big-bank business model is broken: witness the abandonment by Swiss giant UBS of its global trading business which will eliminate 10,000 jobs over the next three years.
Capital market banks face three especially tough issues that will shape their future during the next presidential term.
Read full article as published in
Financial News