Opinion
Ticket Buyers Deserve to Have Their Rights Protected
By Lawrence White, Robert Kavesh Professorship in Economics & Deputy Chair of Economics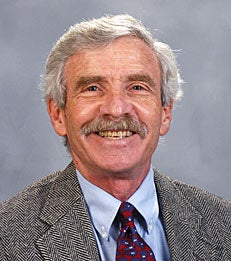 The bottom line should be that if you buy the ticket, you should own it, and be able to do with it as you wish -- use it, resell it, or give it away. That is where a secondary market comes in.
When the New York Yankees recently confirmed that they were revisiting whether to permit their tickets to be sold on StubHub below face value, it focused attention on the manner in which teams, entertainers, venues, and ticket sellers in general try to control what you can do with a ticket to a sports event or a concert that you bought with your own money.
Season ticket holders in particular often plan to sell those tickets that they do not want to use in order to afford the ever-rising cost of attending games. Logic, and the law, should support ticket buyers' beliefs that they should be able to do whatever they want with tickets that they bought with their own money -- including being able to sell, or give away, the ticket to others.
But when it comes to the secondary market in tickets to sports and entertainment events, logic is not the driving force.
Read full article as published in
The Huffington Post
.