Research Center Events
Measurable Marketing in the Path-to-Purchase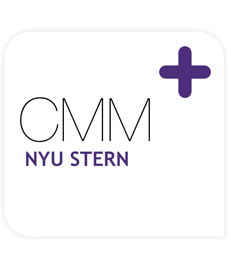 The NYU Stern
Center for Measurable Marketing
hosted "Measurable Marketing in the Path-to-Purchase" (MMP2P) on Friday, September 28th, 2012.
MMP2P brought together marketing leaders and top academics to explore the increasingly complex path-to-purchase, and the customer experience at the pre-purchase, at-purchase and post-purchase phases. Participants connected to learn best practices along the path-to-purchase in measurement, digital, social and mobile, and heard from the experts who are driving the new consumer journey.
MMP2P featured keynotes by Steve Frenda, Path to Purchase Institute, and Jeff Swearingen, Frito-Lay. The event also featured talks and sessions with leading marketing researchers and business executives sharing insights into the path-to-purchase.
The first half of the day addressed the pre-purchase phase of the consumer journey, including talks on customer mindset metrics and brand performance. The second half of the day focused on the at-purchase and post-purchase phases of the path-to-purchase, featuring topics including the in-store drivers of unplanned spending, a case study with The ARF on digital and social media in the purchase decision process.
MMP2P allowed attendees to gain insight into digital influences on shopping behavior, learn about the effects of search and social influences on shopper, deepen our understanding on the emotional aspects of buying behavior and explore measurement techniques digging into the customer mindset.
The conference featured speakers from Groupon, NBCUniversal/Fandango, Frito-Lay, Path to Purchase Institute, InfoScout, C3 Metrics, comScore, Middlegame Marketing Sciences, Kantar Media Compete, LocalResponse, The ARF, The NYU Stern School of Business, The Wharton School, Boston University, Katz Graduate School of Business, Babson College and The Robert H. Smith School of Business.