Research Center Events
Center for Real Estate Finance Research Hosts Their Annual Fall Symposium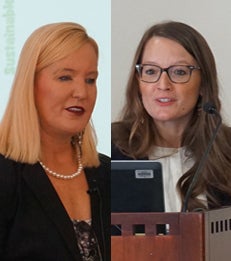 Date
: Friday, October 18, 2013
Time
: 8AM - 5PM
Location
: Bloomberg Headquarters, 731 Lexington Avenue, New York, NY
The Advisory Board of the NYU Stern
Center for Real Estate Finance Research
and Bloomberg invite you to a full-day exploration of four current hot topics in real estate finance:
Investing in legacy private-label residential mortgage-backed securities: Is 2013 the 9th inning?
GSE reform: Are risk sharing programs pointing the way for reform in the single-family mortgage market?
Affordable multi-family housing in New York City
Foreign investment in luxury U.S. residential real estate markets: Driving a bubble or a committed source of capital?
The lunchtime keynote speaker is Tim Mayopoulos, CEO of Fannie Mae.
Please check back for registration details.