Research Center Events
Center for Business Analytics Hosts Crowds 2.0: New Frontiers on Crowdfunding and Crowdsourcing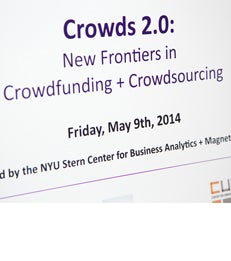 On May 9, 2014, the NYU Stern
Center for Business Analytics
, led by Professors
Vasant Dhar
and
Anindya Ghose
, hosted an all-day event to discuss trends and issues related to crowdfunding and crowdsourcing with industry experts and academics, including Stern Professors Ashwini Agrawal, Yannis Bakos, John Horton, Panos Ipeirotis, Natalia Levina and Arun Sundararajan, in the space.
Professor Ghose welcomed the packed room and presented his co-authored research about online privacy and crowdfunding, "Online Privacy Controls and Crowdfunding: A Randomized Field Experiment," which finds that by delaying the privacy controls on a project increases the probability of contribution levels by more than six percent.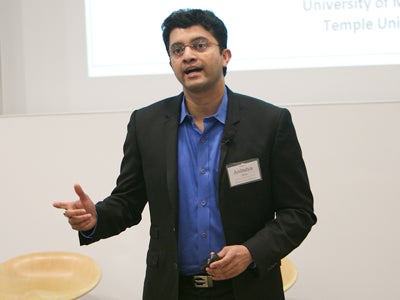 Professor
Arun Sundararajan
, who studies the economics of IT, spoke one-on-one with Yancy Strickler, co-founder and CEO of Kickstarter. They discussed the characteristics of a successful crowdfunded project including the framing and humanity of the project, and the spirit of the person. With more than six million people funding projects through Kickstarter, Professor Sundararajan and Strickler talked about the social and trend aspect of crowdfunding or "trendfunding." And Strickler, who was a financial backer of Oculus, the virtual reality headset for gaming, is pleased with his support of Oculus and believes that Kickstarter helped to bring the product to market.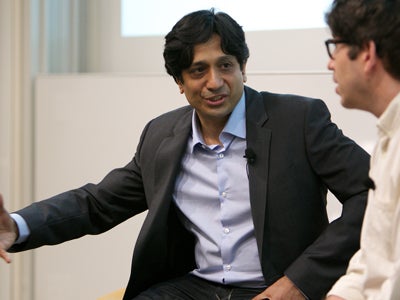 Professor
Natalia Levina
talked about crowdsourced products, claiming that most of the audience has likely purchased an item that is crowdsourced. Professor Levina described some of the challenges with crowdsourced innovation including: problem formation, solution generation, solution evaluation and adoption in practice.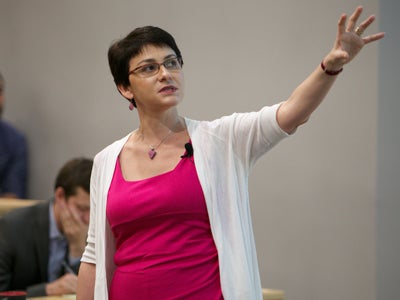 Professor
Panos Ipeirotis
explores the challenge of crowdsourcing information in a predictable way, with knowledge users, without offering any monetary rewards. Collaborating with Google, Prof. Ipeirotis created Quizz which evaluates user competencies, identifies experts in different areas and collects unknown information.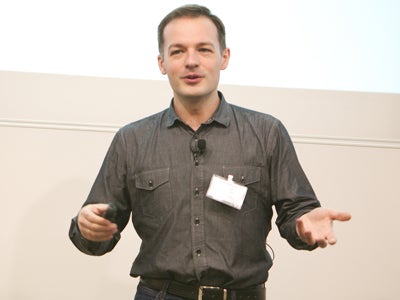 Finance Professor
Ashwini Agrawal
talked about how innovation and technological change affects workers. Describing how the growth of private equity has led to disruption at corporations, Agrawal asked: how do PE acquisitions impact individual employees' long run career paths? He explained that those companies that had a private equity investment had longer employment durations and acquire complementary skills as well.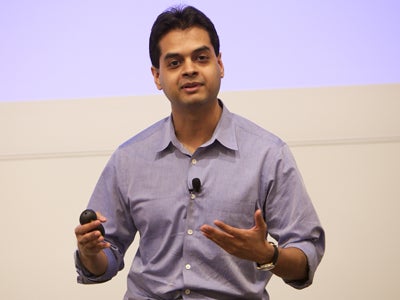 Professor
John Horton
presented his work around online labor markets and the matching problem. Based on his paper, "Helping Buyers and Sellers Coordinate in Online Marketplaces," Professor Horton talked through challenges and possible solutions to crowdsourcing work such as reducing search costs and the desire for a matching market to choose and be chosen.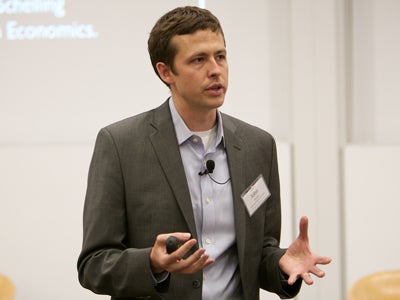 To watch the video and view photos, visit
http://www.crowdsnyustern.com/
.
The NYU Stern
Center for Business Analytics
is a cutting edge research center, and an interdisciplinary community at the forefront of data and analytical thinking. We are thought leaders in the world of data science, blended with business strategy. We create value and opportunity by sparking collaboration among faculty, students, alumni and industry partners related to the strategies, methodologies and critical thinking that inspires data driven decision-making.