Research Center Events
Serial Investor & Entrepreneur Brad Feld Shares Start-up Tips in Himelberg Speaker Series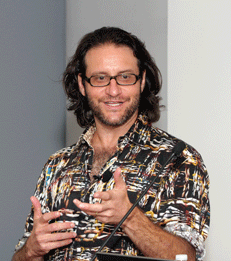 As part of the Himelberg Speaker Series, Brad Feld, co-founder of TechStars, a mentor-driven start-up accelerator program, addressed a packed Cantor Boardroom at NYU Stern. An early stage investor and entrepreneur for more than 25 years, Feld shared several pieces of advice with Stern's entrepreneurial community.
Stressing the importance of having passion for your business, Feld compared the feeling of starting a company to the "honeymoon" stage of a new relationship. He emphasized the importance of networks and hierarchies, arguing that start-ups should remain as flat as possible for as long as possible to encourage innovation and collaboration. Finally, he underscored the value of having a community of fellow entrepreneurs and urged students to "get out of the building and engage in NYC's thriving start-up community."
The event was hosted by NYU Stern's
Berkley Center for Entrepreneurship & Innovation
and the MBA student club
Entrepreneurs Exchange
.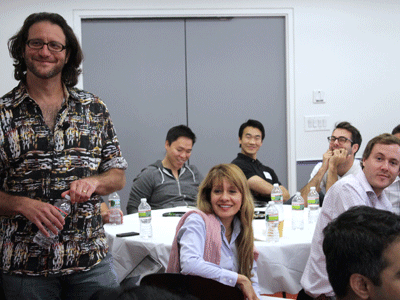 NYU Teams Win $200K in Stern's 2011-2012 Entrepreneurs Challenge