Business and Policy Leader Events
Stern's Center for Global Economy and Business presents Governor Ewald Nowotny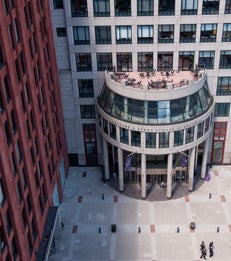 Date: Monday, April 23, 2012

Time: 4:00pm

Location: Abbe-Bogen Stern Faculty Lounge, Rm. 11-185, Kaufman Management Center (44 W. 4th Street)

The Stern Center for Global Economy and Business presents Dr. Ewald Nowotny, Governor of the Oesterreichische Nationalbank and Member of the Governing Council of the European Central Bank. Governor Nowotny will discuss "Monetary Issues - The European View."

RSVP to Jonathan Robidoux at 212-998-0751.