Faculty News
Profs Jonathan Haidt and Dolly Chugh are named to Ethisphere's "100 Most Influential in Business Ethics" list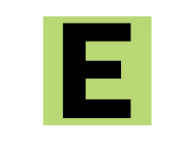 Excerpt from
Ethisphere
-- "
Haidt
is Founder and Director of Ethical Systems (
www.ethicalsystems.org
), a non-profit collaboration of researchers from America's top business schools that pool their research insights to promote the ethical functioning of corporations. Haidt has also performed pioneering research that exerts a profound impact on the ethical functioning of companies... Through her research and teachings,
Chugh
has emerged as a passionate advocate for, and participant in, the education reform movement."
Read more