Research Center Events
Winter Symposium: The Return of Private Capital to the Mortgage Market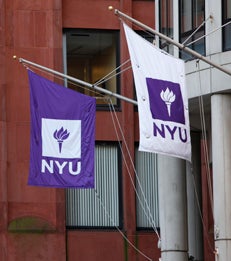 Date
: Tuesday, March 5, 2013
Time:
8:30AM - 5:30PM
The
Center for Real Estate Finance Research
(CREFR) and Marc H. Bell, General Partner of Barbican Capital invite you to Stern for a full-day conference on the future of the U.S. housing finance system
(this conference was originally scheduled to take place on October 30th, 2012, but was postponed due to Hurricane Sandy)
. Please join leaders in the private, academic, and policy sectors to discuss mortgage REITs and the increasingly important role they play in the housing finance system.
For Center information, please visit the CREFR
website
or contact Audrey Gardiner at 212-992-6840 or
agardine@stern.nyu.edu
.