Research Center Events
Third Annual NYU Entrepreneurs Festival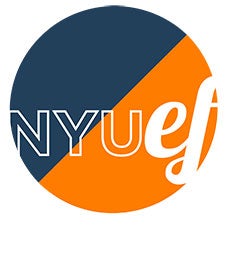 Date
: Friday, February 28 and Saturday, March 1, 2014
Time
: Friday 12:30 - 7:00 p.m. and Saturday 9:00 am - 6:00 p.m.
Location
: NYU Stern, Tisch Hall, 40 West Fourth Street, New York, NY 10012
New York University hosts its third annual NYU Entrepreneurs Festival to celebrate the vibrant and growing start-up culture at the University. The event, co-hosted by the NYU Stern
Berkley Center for Entrepreneurship and Innovation
, the NYU Entrepreneurs Network and the NYU Entrepreneurial Institute, provides an opportunity for new ventures to seek advice and learn from the experiences of start-up founders, investors and prospective entrepreneurs from the NYU entrepreneurial community.
This year's Festival will feature more than 80 NYU start-ups and 70 entrepreneur panelists, speakers and exhibitors—all NYU students, faculty, trustees, or alumni start-up founders. The keynote speakers include:
Jeff Dachis, co-founder of Razorfish and founder of the Dachis Group; and
John Johnson, founder of Eyebeam, co-founder of Buzzfeed and director of the Harmony Institute;
Glen de Vries, co-founder and president of Medidata Solutions.
Please
click here
for more information.