Erkko Etula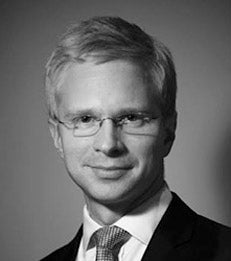 Joined Stern 2015
Leonard N. Stern School of Business
Kaufman Management Center
44 West Fourth Street,
New York, NY 10012
Biography
Erkko Etula joined New York University Stern School of Business as an Adjunct Assistant Professor of Economics in September 2015. He teaches courses in monetary policy and banking.
Professor Etula is responsible for research in Strategic and Quantitative Asset Allocation within the Investment Strategy Group at Goldman Sachs. Since joining Goldman Sachs in 2010, he headed the design of the Investment Strategy Group's robust factor-based approach to asset allocation. Currently, his main focus is customized portfolio solutions for clients. Prior to joining Goldman Sachs, Professor Etula was an Economist at the Federal Reserve Bank of New York, where he focused on asset pricing as a member of the Capital Markets team. He has published a number of articles in economics and finance journals, including the Journal of Finance and the Journal of Portfolio Management, and has spoken at a range of academic and industry conferences.
Professor Etula earned a Ph.D. and M.A. in Economics from Harvard University, where he was a Presidential Scholar. He also holds a B.Sc. from Massachusetts Institute of Technology.
Research Interests
Empirical asset pricing
Asset allocation and risk premium investing
Macro finance with a focus on financial intermediation
Courses Taught
Monetary Policy and Banking
Academic Background
Ph.D., Economics
Harvard University
M.A., Economics
Harvard University
B.Sc.
Massachusetts Institute of Technology
Areas of Expertise
Economics
Federal Reserve Bank/Central bank
Finance
Asset Management
Financial Intermediation
Securities Markets