About Us
Leadership Development at Stern provides students with personalized leadership development opportunities that empower them to continually evolve as effective leaders who create value for business and society. A focus on experiential learning and individual attention help students hone key skills and develop their leadership style.
Upcoming Fall 2015 LDI Events:

LDI MBA2
Kickoff PLG Gathering
Friday, September 11th
9:00am - 12:00pm, M4-60

LDI FYI Info Session
(MBA1)
Thursday, September 17th
12:00 - 12:30pm, KMC M1-70

Fireside Chat with
Daniel Schwartz,
CEO of Restaurant Brands International Inc.
Tuesday, September 29th
6:00 - 7:00pm,
Paulson Auditorium
RSVP Required
(RSVP link in OCD Career Alert Newsletter)

A Closer Look at LDI
(MBA1)
Wednesday, October 28th
12:00 - 1:20pm, KMC M1-70

Additional event details to come!
Video: Learn More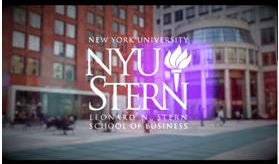 Current students, alumni, and coaches discuss the Leadership Development Initiative.

---