Kelly E. See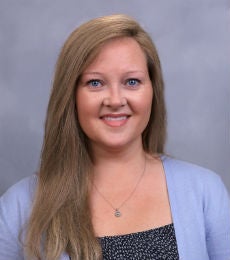 Joined Stern 2006
Leonard N. Stern School of Business
Tisch Hall
40 West Fourth Street, 712
New York, NY 10012
Biography
Kelly E. See joined New York University Stern School of Business as Assistant Professor of Management and Organizations in July 2006. Professor See's research focuses on how workplace interactions and decisions practices are affected by the broader organizational context in which they are embedded. She is particularly interested in how cognitive and organizational contextual factors (such as uncertainty, power, and organizational structure) affect the flow of input or advice through the organizational hierarchy, as well as the downstream consequences of advice utilization for fairness, innovation, and corporate sustainability. Another area of research interest concerns the use of extreme goals in organizations. Professor See's research appears in leading business and disciplinary journals, including the Academy of Management Review, Organizational Behavior and Human Decision Processes, Journal of Personality and Social Psychology, Journal of Experimental Psychology, Personnel Psychology, and Operations Research, as well as in the edited volume, Thinking: Psychological Perspectives on Reasoning, Judgment, and Decision Making. Her research has won several awards and has been covered in a variety of media outlets, such as Forbes, The Wall Street Journal, ABC News, FOX news, and INC.
Before joining NYU Stern, Professor See spent two years as a visiting faculty member at the Wharton School, University of Pennsylvania. She has also worked extensively with executives as a feedback coach and instructor in the Leadership Program at Duke University. Prior to her academic career, she worked in Washington, DC as a consultant in the private sector and a research analyst at an environmental policy think tank.
Professor See holds a B.S. in Economics and English Literature from the University of Wisconsin-Madison and a Ph.D. in Business Administration from Duke University.
Research Interests
Advice/input utilization in organizational hierarchies
Hierarchical structure and power
Organizational fairness
Extreme goals
Sustainability and ethics
Courses Taught
Doctoral seminar
Management and Organizational Analysis
Negotiation
Academic Background
Ph.D., Business Administration
Duke University
Areas of Expertise
Ethics
Business Ethics
Corporate Social Responsibility (CSR)
Management
Communications
Decision Making & Policy