Dear Graduate,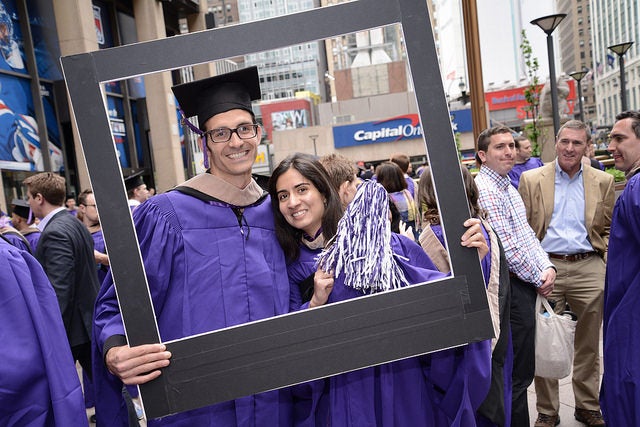 Congratulations!
You are about to reach an exciting milestone and critical juncture in your life, and we are delighted to invite you and your guests to celebrate it with us. Please join us for the New York University Leonard N. Stern School of Business Graduate Convocation ceremony. This ceremony, which is held in addition to New York University's Commencement exercises, individually recognizes students who have completed the requirements for advanced degrees from the Stern School.
The Stern Graduate Convocation ceremony will be held on Friday, May 20, 2016, from 3:00 pm to 6:30 pm (approximate), at the Theater at Madison Square Garden, located on Seventh Avenue between 31st and 33rd Streets in New York City. You will be mailed an invitation to Convocation by the end of March.
In addition to Stern's Graduate Convocation, all graduates are invited to the NYU All-University Commencement on Wednesday, May 18, 2016, at 11:00 am at Yankee Stadium.
On All-University Commencement Eve, celebrate with fellow graduates, family and friends at NYU's Grad Alley, a festive evening with food, music and entertainment. Grad Alley takes place on Tuesday, May 17, 2016, from 5:00 pm to 8:00 pm.
We look forward to celebrating with you at these very special events.
-NYU Stern School of Business