Leadership Initiatives
Orientation Leaders and CLP Guides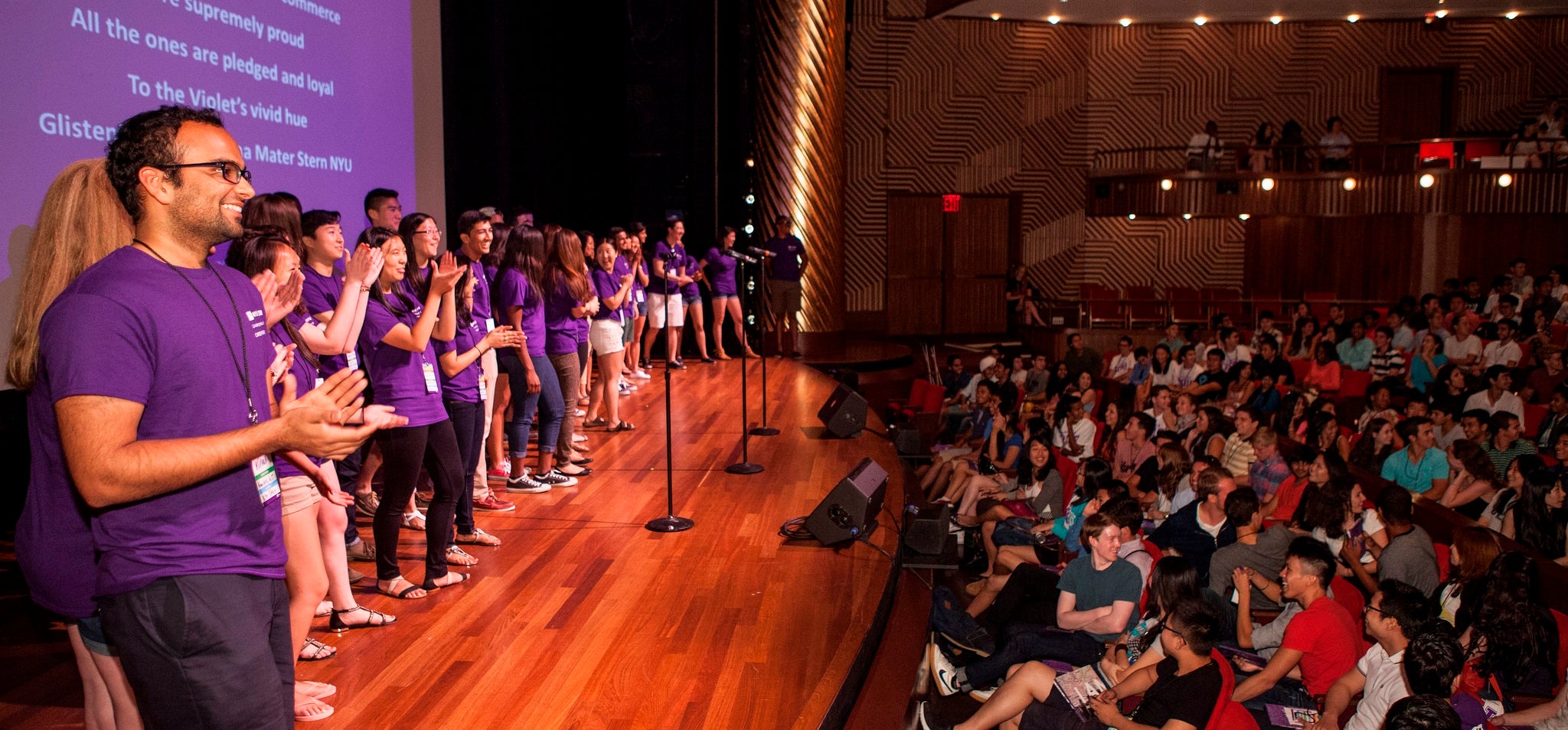 Orientation Leaders (OL) are role models and a source of support and information for first-year and transfer students. Cohort Leadership Program (CLP) Guides are exceptional students, responsible for helping to foster a positive and engaging classroom environment during the CLP course.
Community of Leaders

The Office of Student Engagement (OSE) encourages students to take an active role in their leadership development. OSE provides a broad range of initiatives that engage undergraduates in curricular and co-curricular learning experiences. From intimate interactions with industry executives during the Dean's Leadership Roundtable Lunches, to Stern's innovative Cohort Leadership Program for freshmen and sophomores, OSE's leadership programs empower and refine the leadership abilities of undergraduates.