Copenhagen Business School: Student Feedback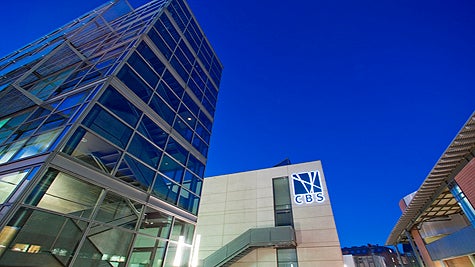 ---
Feedback From Students
"Brought $6000 spending money and it was not enough"

"It was a very expensive semester because I was traveling almost every other week. Cost of living in Copenhagen (i.e. groceries, food, and drink) is quite expensive."

"I came down with all of my money in travelers checks. I would suggest cashing them all right away and setting up a Danish bank account."

"I bought a Danish prepaid cell phone, and when I needed to call home I used a phone card."
Transportation: Airline Ticket $420 USD
*From airport to campus - Train; greeted by school representative
*Provided by International Office - fully furnished, apartment-style dorm ($320) or Private Apartment (varies)

"Sankt Jorgens and Gammel Kongavej are right in the city center and, in my opinion, the best choice."

"Ate meals on campus, out, & cooked own meals"
"Workload is easier than at Stern; Grading is about the same as Stern; and teaching styles are lectures, overheads, etc like Stern
"Knowledge Management (for Information Systems majors)"

"My favorite class was Business Strategy. It was interesting material, which could be applied in any country or business setting."
"Students are very friendly and helpful. There is plenty to do in Copenhagen, including a lot of great museums and other cultural sites (which are all free on Wednesdays)."

"Every Wednesday night, Studenthuset has an international student night, which is always fun and cheap."
"Warm clothes"

"Bicycle"
"Everyone, including hot dog vendors speak English, so its not a problem"
"Don't try crossing the streets when the walk sign's off, even if it's 4 am and there is not a single car around."
"The Little Mermaid, Tivoli with Christmas Lights"

"Christiania is a must-see"
"I traveled extensively. Copenhagen is separated from the rest of Europe, so flights were usually necessary. Cheap flights can be found on Ryan Air and other discount airlines."

"The flight to Copenhagen is only 6 hours or so, it's not bad. Try Canada Air."