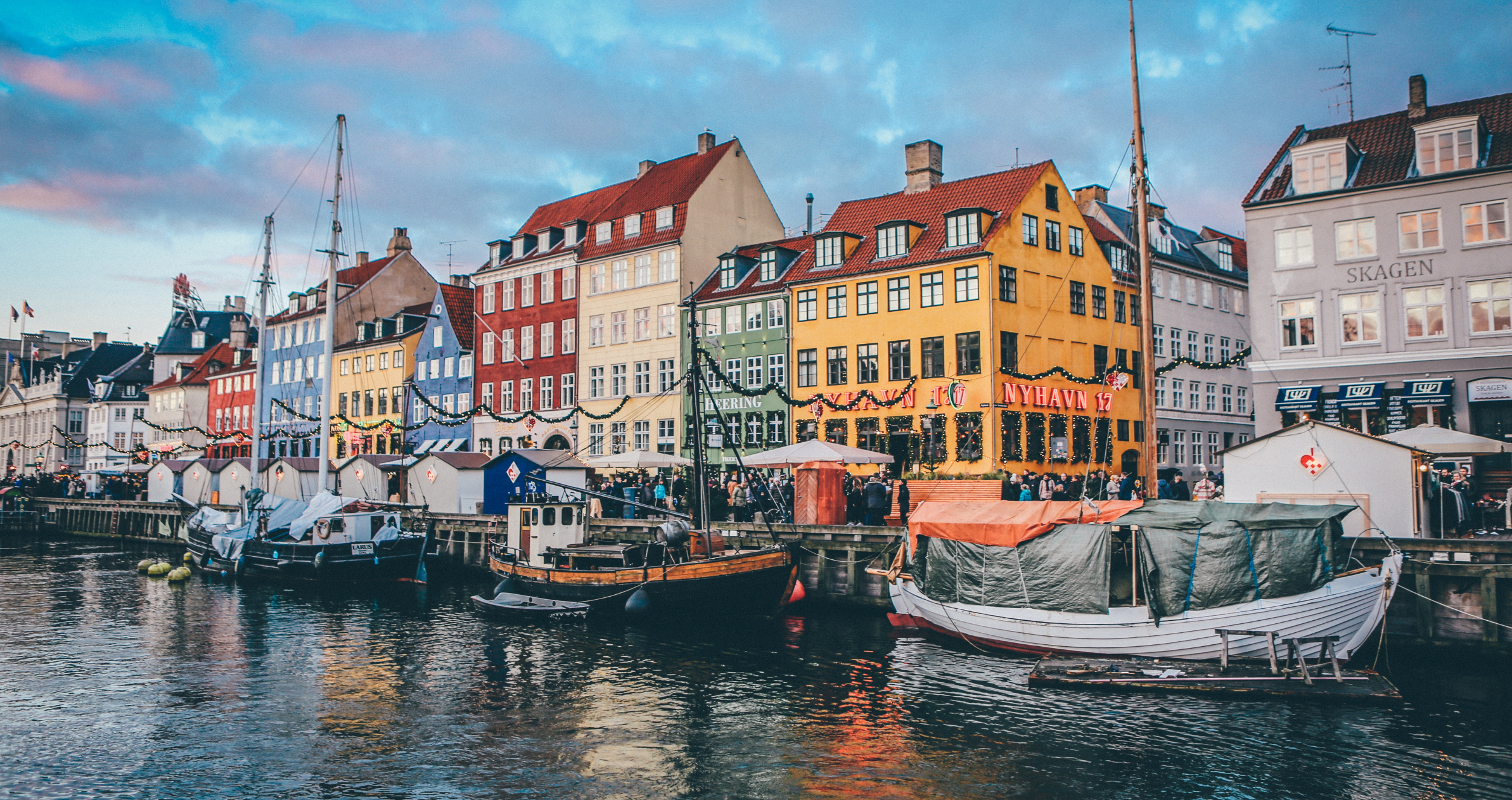 Copenhagen, Denmark
Copenhagen Business School
Spend the semester at Denmark's most internationally-oriented institution of higher education.
---
About Copenhagen Business School

Copenhagen Business School (CBS) is Denmark's most internationally-oriented institution of higher education, as well as the one university in Denmark offering the most comprehensive range of university level degrees in business economics and modern languages. CBS is also one of the 3 largest business schools in Northern Europe. It is a richly stimulating international and multicultural environment in which to work and study. CBS aims to contribute to the creation of value in society and in enterprises and to develop research-based knowledge in partnership with the business community.
Term Dates
Copenhagen Business School offers IBEX opportunities in the fall and spring semesters, as well as a summer semester program.
Fall semester: late-August to late-December
Spring semester: late-January to late-June
Summer Program: late-June to early-August (see details below - jump link)
Dates are approximate and may be subject to change.
Housing and Living Costs
Housing: The housing application process is on a first-come, first-served basis, and on-campus accommodation is not guaranteed. However, the CBS Housing Department facilitates a private housing option as a supplement to campus housing in the fall semester, when demand for residence halls is especially high. The cost for housing is approximately 4,284 – 7,856 DKK/month.
Food and daily expenses: 1,500 – 3,000 DKK/month.
Books and supplies: 100 – 2,000 DKK/semester
Transportation (bus, train, metro): 700 – 2,700 DKK/month if you travel every day
DKK = Danish Krone
Find out more about IBEX tuition, housing, and other logistics.  
Language of Instruction
Danish and English. A Danish Crash Course is offered the week prior to the Introduction Week.
Student Services
The Copenhagen Business School has a "buddy system" arrangement in which each exchange/guest student will be assigned a Danish "buddy" to help in getting through the first few weeks in the new surroundings. This includes being picked up in the airport, help with registration at the National Registry, advice on shopping, post offices, and other practical matters. "Buddies" are CBS students who have volunteered to help one or more international students. Throughout the semester various activities are planned for the international students and their buddies.
CBS Summer Program Overview
The summer semester IBEX opportunity at CBS is unique to Copenhagen Business School. Known as the International Summer University Program (ISUP), it runs from late June to early August.  Unlike the fall and spring programs which are full semesters, the ISUP program takes place over 6 1/2-weeks. It offers you the option of completing the equivalent of a half semester (8 NYU credits) in a multicultural environment. A full load will consist of two courses taught by outstanding academics. Active involvement of international senior executives from Danish and multinational companies will be an integral part of many of the courses.
Summer Program Term Dates 
Summer Program: late-June to early-August
Summer Program Housing and Living Costs 
NYU summer tuition applies to this program on a per-credit basis for 8 NYU Stern credits: approximately $12,000. This is in addition to the housing, transportation, book and personal expenses you will have for this program, similar to the expenses outlined above for the semester program.
Find out more about IBEX tuition, housing, and other logistics. 
Academic Information
If you are accepted to IBEX, you will attend two advising meetings to plan and revise your schedule: one individual advising meeting with NYU Stern Academic Advising and one group advising meeting with the NYU Stern Global Experiences team. As you build your academic schedule for your semester abroad, carefully review and consider the following course information.
IBEX Course Information
You may take a full semester of business classes while abroad on IBEX.
Leave room for at least two general electives in your schedule. This allows you to:

Take interesting, location-specific courses not offered at Stern, and
Have more flexibility during the course registration process.

Reference the IBEX Course Guide: What you can or cannot take.

You can take a maximum of two classes per concentration.
Accounting courses cannot be taken for credit toward the Accounting or CPA majors/concentrations.
All IBEX grades will transfer back to NYU Stern as Pass/Fail.
Previously Approved Courses
Listed below are courses that were taken previously by Stern IBEX students and have already been approved for a specific NYU equivalent.
There is no guarantee that the courses listed here will be offered during the specific semester you study abroad. It is important to be flexible. Have a Plan A and Plan B and the space to take some electives.
If a course is already listed here as approved, it does not need to be reviewed again, unless you want to see if it will count towards a new requirement.
Finding New Courses
You are not limited to only taking the courses listed on this page.
If you see a course on CBS's website that you would like to take, but is not listed below, you must submit the syllabus to Stern's Global Experiences team for approval.
Once CBS publishes its confirmed courses for the semester you will be attending, you can revise your list as needed based on what is actually being offered.
Please note: CBS has a separate course list for its International Summer University Program (ISUP). 
List of Approved Fall and Spring Semester Courses
List of Approved Courses
*Please note that any pre-approved business course can also come back as a general Stern elective
 

| Course Title Abroad | NYU Credits | Course Equivalent at NYU | Semester Taken |
| --- | --- | --- | --- |
| BA-BBLCV1703U Introduction to Leadership: Conventional and Critical Perspectives | 4 | SOIM-UB 12 Professional Responsibility & Leadership (PRL)  | Fall 2022 |
| BBLCO6001U The Corporation in Society: Managing Beyond Markets | 4 | SOIM-UB 12 Professional Responsibility & Leadership (PRL) | Spring 2018 |
| BA-BBLCV1162U Scandinavian Sustainability & Corporate Social Responsibility | 4 | SOIM-UB 12 Professional Responsibility & Leadership (PRL) credits  | Fall 2022 |
| BA-BPOLV1093U The Philosophy and Economics of Inequality in the 21st Century | 4 | Texts & Ideas | Fall 2023 |
| BSOCO1026U Theories of Contemporary Society II | 4 | Texts & Ideas | Spring 2018 |
| BINBO1320U Microeconomics | 4 | ECON-UB 1 Microeconomics with Algebra | Fall 2022 |
| BA-BPOLO1281U International Economics | 4 | ECON-UB 11 Economics of Global Business (EGB) | Fall 2018 |
| KAN-CCMVV1417U Neuromarketing | 4 | Advanced Marketing Elective | Spring 2021 |
| BA-BBLCV1160U Marketing - The Essentials and the Trend Driver | 4 | Advanced Marketing Elective | Fall 2017 |
| BA-BBLCV6000U Fashion Entrepreneurship and Business Development | 4 | Advanced Marketing Elective | Fall 2017 |
| Globalization and Sustainability | 4 | Advanced Global Business Elective | Fall 2022 |
| BA-BHAAV6043U International Business and Sustainable Development | 4 | Advanced Global Business Elective | Fall 2022 |
| BA-BJURV1082U International Commercial Law | 4 | Advanced Global Business Elective | Fall 2022 |
| Event and Festival Management | 4 | Advanced Management Elective | Fall 2022 |
| BA-BHAAV6006U Corporate Strategy | 4 | Advanced Management Elective | Fall 2022 |
| BA-BBLCV1401U Negotiation Skills and Conflict Management - Drivers of Success and Complexity | 4 | Advanced Management Elective | Fall 2022 |
| BA-BHAAV6021U Global People Management: Human Resource Management & Leadership | 4 | Advanced Management Elective | Fall 2022 |
| BA-BHAAV6034U Google, Uber, Amazon: The Management of Platform Businesses | 4 | Advanced Management Elective | Fall 2022 |
| BA-BHAAV2274U Apple, Amazon, Alibaba: The Ethics of Digital Business | 4 | Advanced Management Elective | Fall 2022 |
| BHAAV5006U Innovation Management | 4 | Advanced Management Elective | Fall 2022 |
| BA-BBLCV6000U Fashion Entrepreneurship and Business Development | 4 | Advanced Management Elective | Fall 2022 |
| BHAAV1040E Business Strategy | 4 | MGMT-UB 18 Strategic Analysis | Spring 2022 |
| BA-BHAAV1815U Strategic Leadership & Corporate Governance | 4  | Advanced Management Elective | Fall 2021 |
| BA-BHAAV1816U Hot Topics in Management/Modern Managerial Issues | 4 | Advanced Management Elective | Fall 2021 |
| BA-BHAAV2003U Google, Ebay, Amazon - Management Challenges in Networked Businesses | 4 | Advanced Management Elective | Fall 2018 |
| BHAAV1042U International Management | 4 | Advanced Management Elective | Spring 2021 |
| Quantitative Methods II | 4 | Advanced Statistics Elective | Spring 2018 |
| CBUSV2036U - Applying Data Analytics in Digital Business | 4 | Advanced Computing & Data Sciences Elective  | Spring 2022 |
| BA-BINTV2002U Database Theories and Applications | 4 | Advanced Computing & Data Sciences Elective | Fall 2019 |
| BA-BINTV1051U Big Data Analytics for Managers | 4 | Advanced Computing and Data Science Elective | Fall 2017 |
| BA-BHAAV2389U Behavioral Finance | 4 | FINC-UB 29 Behavioral Finance  | Spring 2023 |
| BHAAV6089U Undergraduate International Finance | 4 | FINC-UB 30 International Financial Management | Fall 2022 |
| BA-BPOLV1023U Financing the Green Transition | 4 | Advanced Finance Elective | Fall 2022 |
| BA-BHAAV6094U Applied Pricing Management: Behavior, Strategy, and Customer Value | 4 | Advanced Finance Elective  | Spring 2022 |
| Financial Derivatives And Their Applications | 4 | Advanced Finance Elective | Spring 2018 |
| BHAAV4491U Financial derivatives and their applications | 4 | Advanced Finance Elective | Spring 2018 |
| BA-BHAAV2262U Entrepreneurial Finance   | 4  | Advanced Finance Elective | Fall 2017 |
| BHAAV2389U.LA_E17 Behavioral Finance | 4 | Advanced Finance Elective | Fall 2017 |
| BA-BINBV1106U Danish - Integrated Skills | 4 | General non-Stern Elective | Fall 2022 |
| BA-BBLCV1401U Negotiation Skills and Conflict Management – Drivers of Success and Complexity | 4 | General non-Stern Elective | Spring 2022 |
| BA-BPSYV1035U Language of Negotiations | 4 | General non-Stern Elective | Spring 2022 |
| BINBV1106U Danish Integrated Skills | 4 | General non-Stern Elective | Fall 2022 |
| BA-BSACO1005U  Management of Cultural Projects, Processes and Organizations: Arts and Culture | 4 | General Stern Elective | Spring 2023 |
| BA-BBLCO2022U Cultural Analysis for Business | 4 | General Stern Elective | Fall 2022 |
| BA-BHAAV1988U Retail Marketing | 4 | General Stern Elective | Fall 2022 |
| Managing the Sustainable Development Goals (SDGs) – Harnessing Virtual Team Work in a Digital World | 4 | General Stern Elective | Fall 2022 |
| BA-BHAAV6033U Brand Management | 4 | General Stern Elective | Fall 2022 |
| BHAAV2702E - Digital Transformation of Business | 4 | General Stern Elective | Spring 2022 |
| BA-BHAAV2702U Digital Transformation of Business | 4 | Entrepreneurship Elective | Spring 2023 |
| BA-BSACO1021U Cultural Entrepreneurship: Arts and Culture | 4 | Entrepreneurship Elective | Spring 2023 |
| BA-BSTHO1022U Tourism Social Entrepreneurship and Sustainability | 4 | Entrepreneurship Elective | Spring 2023 |
| Globalization and Sustainability | 4 | Sustainable Business Elective (Issue Area) | Fall 2022 |
| BA-BBLCV1162U Scandinavian Sustainability & Corporate Social Responsibility | 4 | Sustainable Business Elective (Discipline) | Fall 2022 |
| BA-BHAAV6040U Sustainability and Business: Energy Markets, Competition, and Regulation | 4 | Sustainable Business Elective (Discipline) | Fall 2022 |
| BA-BHAAV5003U Introduction to Sustainable Business | 4 | Sustainable Business Elective | Fall 2021 |
| BA-BHAAV6043U International Business and Sustainable Development | 4 | Sustainable Business Elective | Fall 2021 |
List of Approved Summer Program Courses
List of Approved Courses

| Course Title Abroad | NYU Credits | Course Equivalent at NYU | Semester Taken |
| --- | --- | --- | --- |
| BEOKV1005U Understanding Globalization | 4 | Global Business Elective | Summer |
| BHAAI1002U Brand Management | 4 | Advanced Marketing Elective   | Summer  |
| BHAAI1003U Consumer Behavior and Customer Analysis | 4 | MKTG - UB 2 Consumer Behavior | Summer  |
| BHAAI1004U Corporate Anthropology and Organizational Ethnography | 4 | Advanced Management Elective | Summer  |
| BHAAI1007U Diversity and Change Management | 4 | Advanced Management Elective | Summer |
| BHAAI1011U Undergraduate Financial Modeling | 4 | Advanced Finance Elective | Summer  |
| BHAAI1013U International Financial Management and Hedging | 4 | Advanced Finance Elective | Summer |
| BHAAI1014U International marketing management – Strategic thinking for managing and marketing in a global economy | 4 | MKTG-UB 64 Global Marketing Management | Summer  |
| BHAA|1015U Introduction to Marketing | 4 | MKTG-UB 1 Intro to Marketing | Summer  |
| BHAAI1016U Foundational perspectives in leading and managing organizations | 4 | MGMT-UB 1 Management & Organizations | Summer |
| BHAAI1018U Managing Strategically for Environmental Sustainability: Lessons from China | 4 | Advanced Management Elective | Summer  |
| BHAAI1029U Undergraduate Econometrics | 4 | Advanced Economics Elective | Summer |
| BHAAI1041U Organizational Behavior | 4 | MGMT-UB 1 Management & Organizations | Summer |
| BHAAI1047U Politics and Economics of Globalization | 4 | Advanced Economics Elective | Summer |
| BHAAI1050U Psychology of Decision Making | 4 | Stern Elective | Summer |
| BHAAI1054U Risk Management & Governance | 4 | Advanced Computing & Data Services Elective | Summer |
| BHAAI1056U Intercultural Negotiation | 4 | Elective (CAS) | Summer  |
Global Experiences Office