Maastricht University: Student Feedback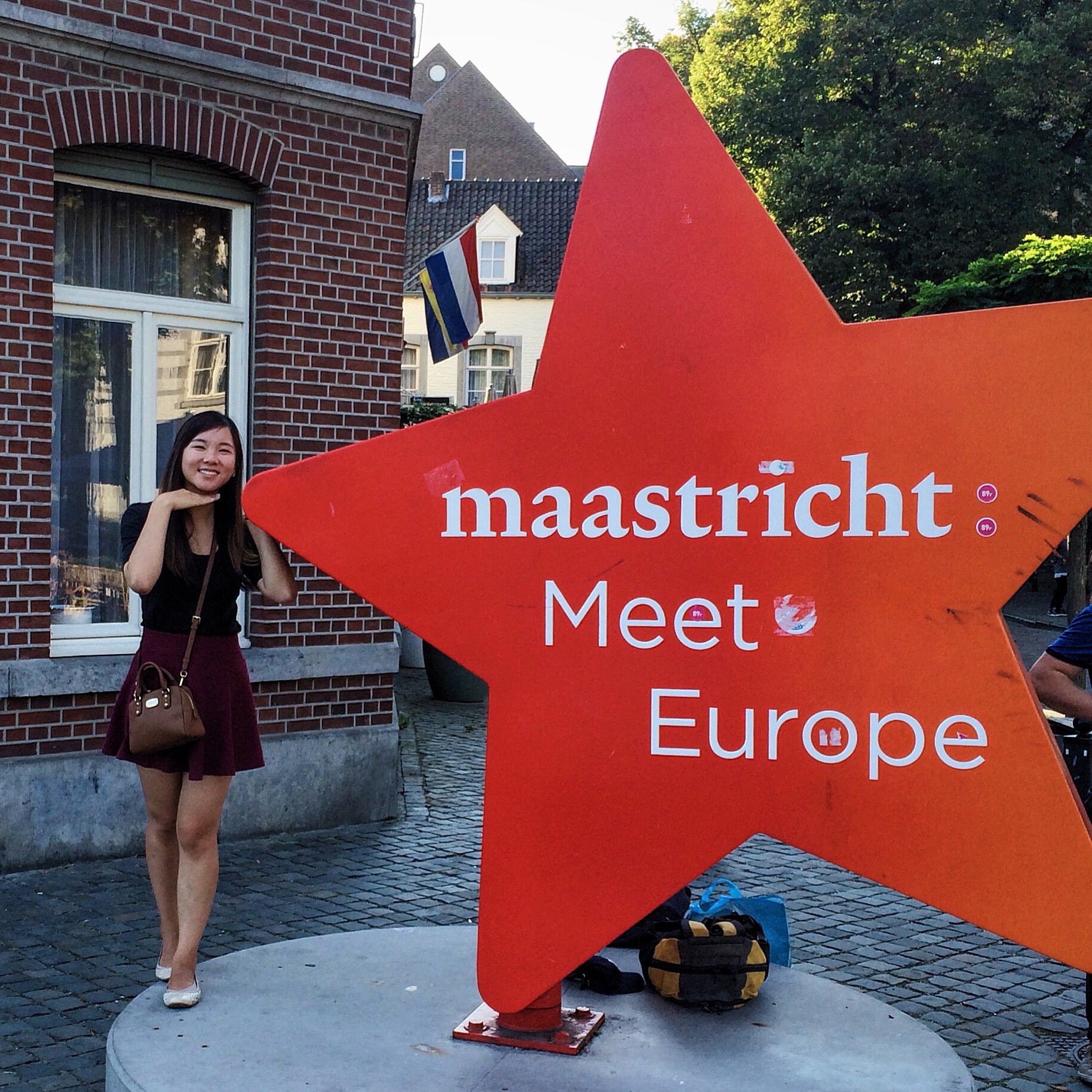 Student Profile
Name:
Caroline Deng
Highlight of my semester abroad:
Maastricht is a truly international city, and it was so easy to meet people from many different nationalities. Additionally, it is small enough where you begin to recognize friends in pubs/bars, but large enough that you will always meet new people. At the end of the day, no matter how many other European countries that I visited, I truly began to feel that Maastricht is "home." Maastricht is not a city that is very well known outside of Europe, but it is a city that you grow to love. It has so much character—cobblestone roads, cute cafes and restaurants, Limburg culture.
Who I spent most of my time with abroad:
In Maastricht, I actually did not spend my time with many Americans. Most of my friends were from a wide variety of European countries (Denmark, Germany, France, Belgium, UK, Netherlands, etc). I spent most of my time with other international students or local students. Maastricht University does its best to integrate its exchange students with the regular students, so you can meet many local students from your classes or through parties. In Maastricht, there are actually a lot of German and Belgian students because of its proximity to both of those borders, and many are very open and friendly as long as you show them the same respect.
What would I say to students considering participating in IBEX:
I could not have had a better IBEX experience than the one that I had at Maastricht. Maastricht University treats its exchange students extremely well and makes sure that you can adjust well without feeling too much culture shock. Almost everybody speaks English, and the Guesthouse was a great way to meet people from all over the world.
Contact me about Maastricht University:
Caroline Deng -
cd1646@stern.nyu.edu