National University of Singapore: Student Feedback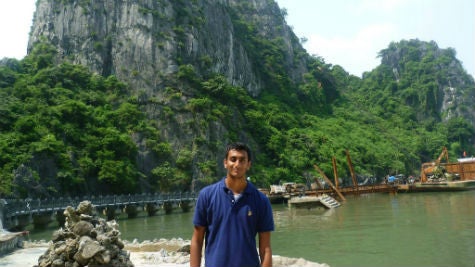 Student Profile
Name:
Abhijay Goenka
Highlight of my semester abroad:
Hiking between rice paddies in the mountains of Vietnam or taking in the view at the Infinity Pool on the top of Marina Bay Sands with 20 of my fellow exchange students from all around the world.
Interesting fact I learned about the country where I studied:
In order to limit traffic congestion, Singapore requires drivers to own permits called Certificates of Entitlement (COE), which are sold at auction. Including the cost of these permits, the average price of a 2012 Volkswagon Passat sedan is $152,000 in Singapore.
What I would say to students interested in participating in IBEX:
It is a very unique experience that truly immerses you in the local culture and is a fantastic way to build a global network. Through IBEX, I now have a network of friends spanning almost every continent.