Program Overview
About National University of Singapore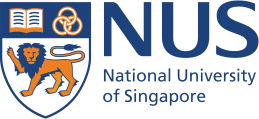 The National University of Singapore (NUS) started out as a modest medical school with 23 students in 1905. It was founded by a determined group of businessmen led by Tan Jiak Kim, to serve the needs of the local community. Today, more than 100 years on, as Singapore's flagship university, it continues to be in service to the country and society. The mission of the National University of Singapore is to educate business leaders and advance knowledge to promote the progress of global business and society. NUS seeks to be a leading global business school recognized for excellence in education and research.
Term Dates
NUS offers IBEX opportunities in the fall and spring semesters.
Fall semester (Semester 1): late-July to early-December
Spring semester (Semester 2): early-January to May
Dates are approximate and may be subject to change.
Housing and Living Costs
Housing: on-campus accommodation ranges from S$400 – S$1,000/month. Off-campus accommodation ranges from S$500 – S$1,200 per month. Costs vary by room type. On-campus accommodation is available at NUS, but it is not guaranteed. If not available there is affordable student hostel accommodation nearby.
Food: approximately S$400 – S$800/month.
Books and class materials: approximately S$250 – 350/semester.
Local transportation: S$100 – S$200/month.
Personal expenses: S$500 – 800/month.
Insurance and other: All exchange students are required to purchase the International Comprehensive Insurance from NUS, approximately S$40 per semester, and are charged approximately S$55 in fees for bus and printing services for the semester.
S$ = Singapore Dollar
Find out more about IBEX tuition, housing, and other logistics.
Language of Instruction
English
Student Services
The student services available to exchange students include:
Welcome and social activities throughout the semester.
NUS' Business School Office of Career Services offers events, recruitment, and counseling.
Additionally, students are encouraged to find their own internships during vacation periods or after courses end.