Universidad de Navarra: Student Feedback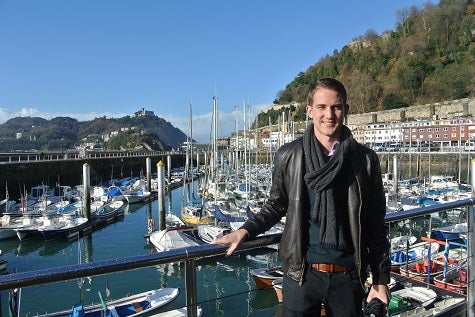 Student Profile
Name:
Michael von Waldner
Career Goals:
I am still thinking about what exactly I want to do, but I certainly maintain career goals of equity research, international business and economics, and corporate financial planning.
Highlight of my semester abroad:
One amazing highlight of my time abroad was attending the World Cup Qualifying match between Sweden and Portugal in Lisbon. Seeing Cristiano and Ibrahimovic go head to head was a dream come true. As an aside, the local Pamplona team C.A. Osasuna plays in La Liga, so both Real Madrid and Barcelona came to the small university town of Pamplona during my stay.
Interesting fact I learned about the country where I studied:
Pamplona has some interesting yet sometimes subtle cultural influences. The university has a big Catholic influence, as it was founded by Josemaria Escriva of the Opus Dei. Basque culture is also quite prevalent in Pamplona. There is a lot of interesting history to be learned about Pamplona.
You might be interested to know:
I am quite interested in soccer, and can give plenty advice about sports in Pamplona.
What I would say to students considering participating in IBEX:
This is an experience that is not supposed to be anything like New York or Stern (although it can be if you want). That said, try and get a sense of what everyday life will be like at the IBEX site you are considering. If your assessment is something that appeals to you, then go for it.
Ask me about IBEX Navarra:
mjv300@stern.nyu.edu