Universidad de Navarra: Student Feedback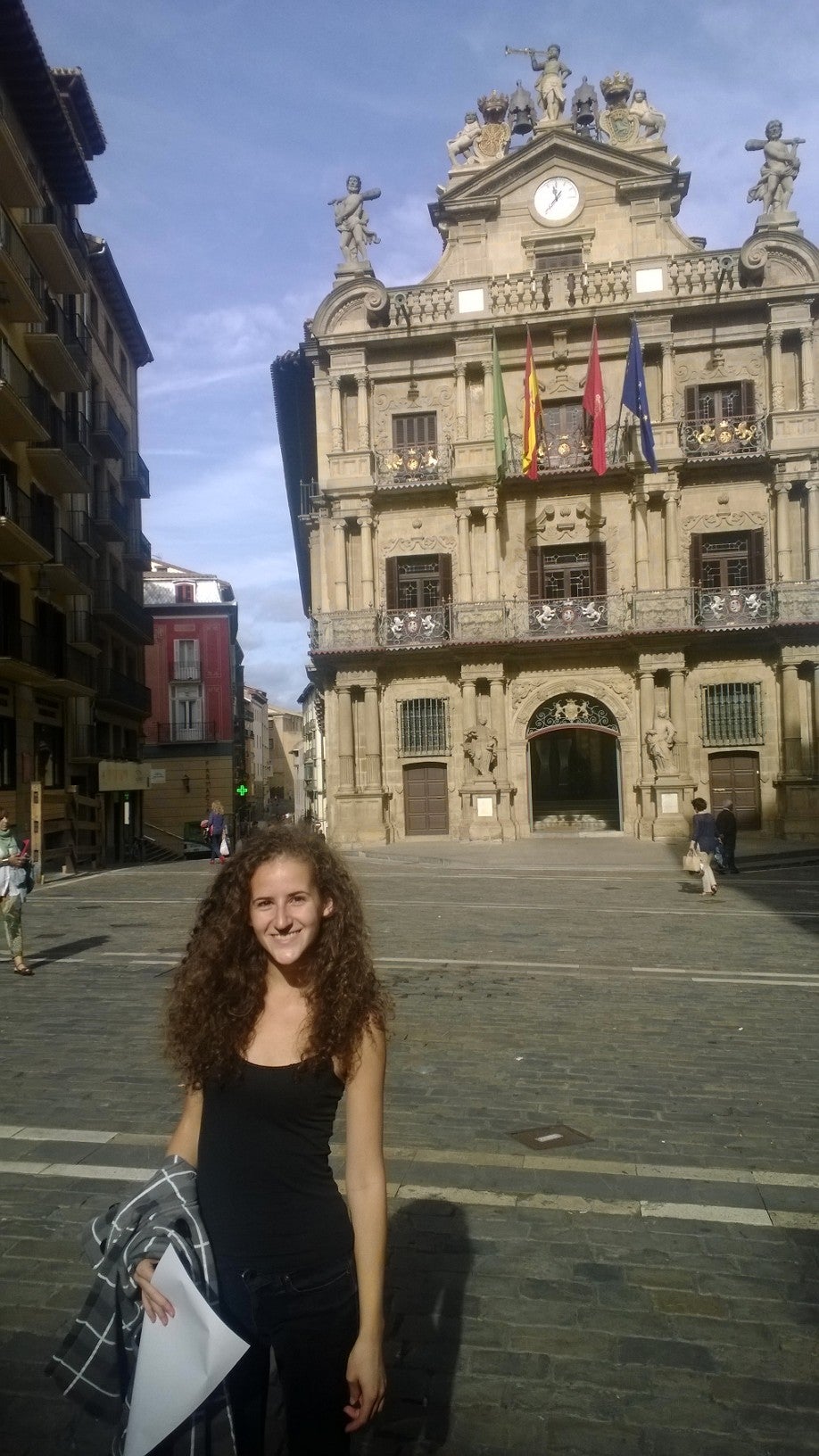 Student Profile
Name:
Geri Kirilova
Highlight of my semester abroad:
The best part of being on IBEX was getting to know students from all over the world. As cliche as it sounds, I now have friends in Zaragoza, Guayaquil, Sydney, Stockholm, and Montreal, to name a few. Not only was it eye-opening to learn so much about other cultures, but it's also really exciting to have so many opportunities for reunions.
If you go to Pamplona, you must...:
Experience juevintxos - popular Thursday night outings for pintxos (similar to tapas) in the Casco Antiguo (Old Town). Students and Pamplona residents alike flood the narrow streets for food, drinks, and great company. Some of the most popular pubs and clubs are Valentino's (it's a rite of passage), Singular, Paddy's, and Ozone. Avenida de Bayona and Casco Antiguo in general are packed with lively places. If you're looking for a peaceful, classy meal, La Tagliatella (on Plaza del Castillo) and Rodero (on Calle de Emilio Arrieta, 3) have what you're looking for. Must-see sites include La Ciudadela, Casco Antiguo, Plaza del Castillo, Plaza de Toros, Parque de Yamaguchi, y La Taconera. (Definitely pick up a tourist map for a more comprehensive list.) Pamplona is really compact and walkable, so you will have no trouble exploring all of these places.
What I would say to students considering participating in IBEX:
Do it. Ask lots of questions (especially before you pick an IBEX location). Introduce yourself often. Accept help when you need it. Take photos (or befriend people who do). Keep your head up and your eyes open, and have an incredible time.
Contact me about IBEX Navarra:
Geri Kirilova -
gergana.kirilova@stern.nyu.edu