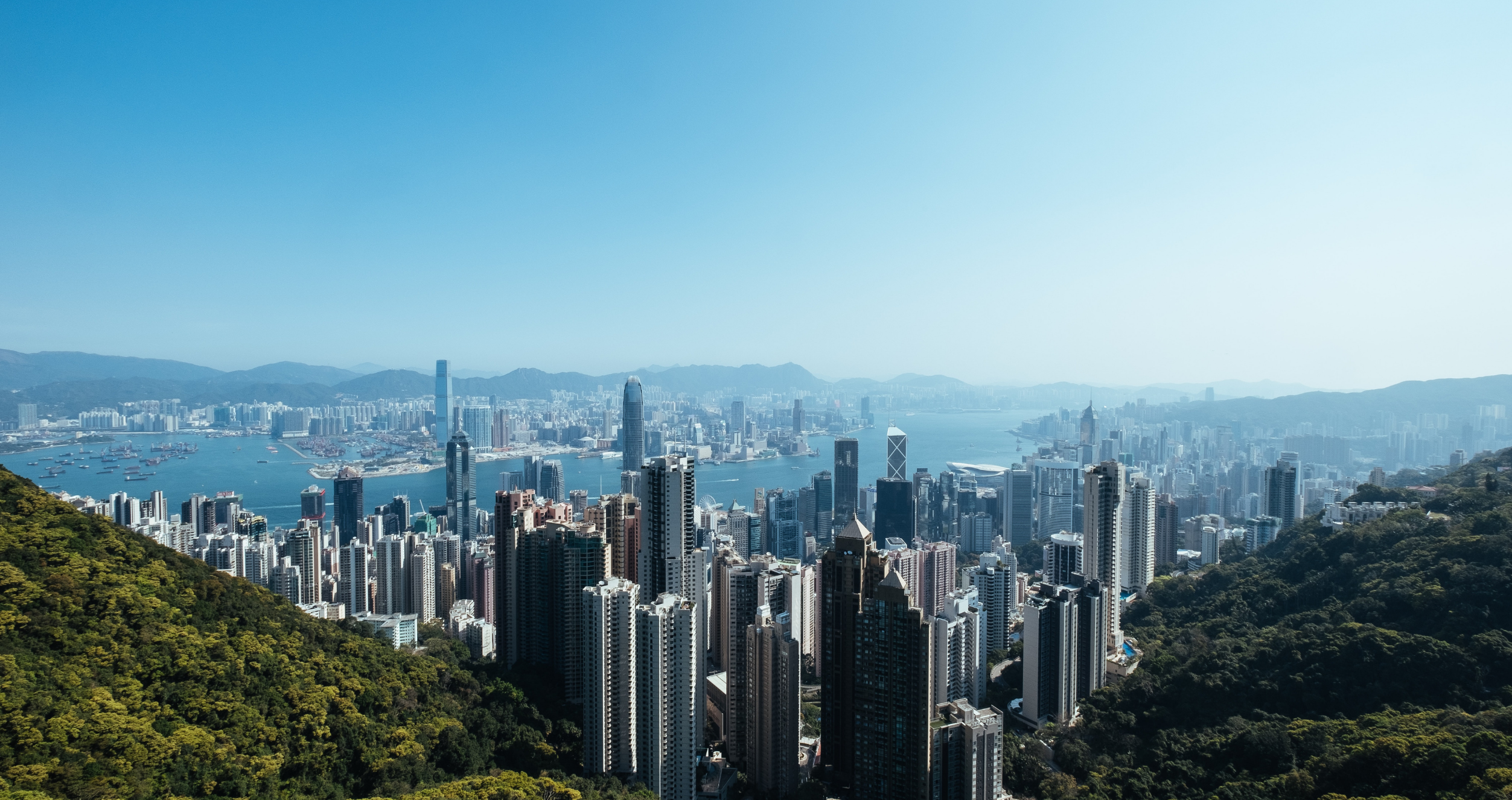 Hong Kong
University of Hong Kong
Spend your semester at the University of Hong Kong, where you will develop a global perspective in this exciting and international city.
---
Program Overview
About University of Hong Kong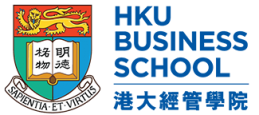 The University of Hong Kong (HKU), founded in 1911, is the oldest tertiary institution in Hong Kong. The University attracts the best students in Hong Kong and is committed to developing a global perspective and cross-cultural understanding among its students. The HKU Office of International Student Exchange (OISE) maintains close links with over 100 partner institutions in 15 different countries and manages the University's international student exchange programs. Together with HKU's Office of Student Affairs, OISE organizes information sessions, cultural adjustment, orientation programs, excursions, and social activities for exchange students. The Office also gives advice and services to both incoming and outgoing exchange students on academic matters, and administers a buddy system which aims at fostering a better understanding and friendship between local and international students.
Term Dates
HKU offers IBEX opportunities in the fall and spring semesters.
Fall semester: late-August to December
Spring semester: mid-January to mid-May
Dates are approximate and may be subject to change.
Housing and Living Costs
Housing: on-campus housing is provided but not guaranteed. Basic housing fees for university undergraduate halls range from HK$5,880 – 9,576/semester (excluding hall administration fee, air-conditioning and electricity charges, which vary greatly by season).
Meals: compulsory meal charge of HK$3,680 – 4,480 per semester in the residence halls, otherwise approximately HK$3,000 per month.
Books and academic expenses: approximately HK$1,500/semester.
Local transportation: tram ride costs HK$2.3 while the subway fare is based on distance and can range from HK$10 – 50.
HK$ = Hong Kong Dollar
Find out more about IBEX tuition, housing, and other logistics.
Language of Instruction
English
Student Services
Guidance is given with regard to: visa and immigration formalities, accommodation, living costs, adjustment, and orientation. Prior to the start of the academic year, a series of orientation programs are organized to facilitate adjusting to a new environment.
Academic Information
If you are accepted to IBEX, you will attend two individual advising meetings to plan and revise your schedule: one with NYU Stern Academic Advising and one with the NYU Stern International Programs team. As you build your academic schedule for your semester abroad, carefully review and consider the following course information. Please note that HKU requires a minimum 3.0 GPA for all exchange students.
IBEX Course Information
You may take a full semester of business classes while abroad on IBEX.
Leave room for at least two general electives in your schedule. This allows you to:

Take interesting, location-specific courses not offered at Stern, and
Have more flexibility during the course registration process.

Reference the IBEX Course Guide: What you can or cannot take.

You can take a maximum of two classes per concentration.
Accounting courses cannot be taken for credit toward the Accounting or CPA majors/concentrations.
All IBEX grades will transfer back to NYU Stern as Pass/Fail.
Previously Approved Courses
Listed below are courses that were taken previously by Stern IBEX students and have already been approved for a specific NYU equivalent.
There is no guarantee that the courses listed here will be offered during the specific semester you study abroad. It is important to be flexible. Have a Plan A and Plan B and the space to take some electives.
If a course is already listed below as approved, it does not need to be reviewed again, unless you want to see if it will count towards a new requirement.
Finding New Courses
You are not limited to only taking the courses listed on this page.
If you see a course on HKU's website that you would like to take, but is not listed below, you must submit the syllabus to Stern's International Programs team for approval.
Once HKU publishes its confirmed courses for the semester you will be attending, you can revise your list as needed based on what is being offered.
List of Approved Courses
List of Approved Courses

| Course Title Abroad | NYU Credits | Course Equivalent at NYU | Semester Taken |
| --- | --- | --- | --- |
| CCCH9026 Rule of Law and China's Economic Miracle | 3 | Cultures & Contexts | Fall 2023 |
| CCCH9052 Arts, Science and Artifacts in Chinese Cultural Heritage | 3 | Cultures & Contexts | Fall 2023 |
| CCCH9018 Buddhism and Chinese Culture | 3 | Cultures & Contexts | Fall 2021 |
| CCCH9013 China: Culture, State and Society | 3 | Cultures & Contexts | Fall 2021 |
| CCCH 9006 China's Modernization in the East Asian Context | 3 | Cultures & Contexts | Fall 2021 |
| CCCH 9037 Chinese Mythology | 3 | Cultures & Contexts | Fall 2021 |
| CHIN1120 Global Perspectives on Chinese Literature | 3 | Texts and Ideas | Fall 2023 |
| PHIL 2410 Mind & Language in Chinese Thought | 3 | Texts and Ideas | Fall 2019 |
| PHIL 2002 Early Modern Philosophy | 3 | Texts and Ideas | Fall 2019 |
| PHIL 2320 Happiness | 3 | Texts and Ideas | Spring 2019 |
| PHIL 1034 Ethics and Politics, East and West: An Introduction to Philosophy | 3 | Texts and Ideas | Spring 2018 |
| FINA4359 Big Data Analytics Applied Toward Quantitative Finance | 3 | General Stern Elective | Fall 2021 |
| IIMT3636 Decision and Risk Analysis I | 3 | General Stern Elective | Fall 2021 |
| BUSI 1802 Impact Lab | 3 | General Stern Elective | Spring 2019 |
| BUSI 2812 Social Venture Management Internship | 3 | General Stern Elective | Fall 2019 |
| POLI 3020-1A (2609) Hong Kong Politics | 3 | General Non-Stern Elective | Fall 2022 |
| IIMT3623 Design Thinking: Concepts and Applications | 3 | General Non-Stern Elective | Fall 2022 |
| GEOG2153 Smartphones, K-Pop and Kimchi - South Korea Beyond the Miracle | 3 | General Non-Stern Elective | Fall 2022 |
| JMSC 2007-1A (2663) Introduction to Photography | 3 | General Non-Stern Elective | Fall 2022 |
| CHIN9501 Chinese as a Foreign Language I | 3 | General Non-Stern Elective | Fall 2021 |
| CHIN 9508 Chinese as a Foreign Language VIII | 3 | General Non-Stern Elective | Fall 2019 |
| CCHU 9006 Girl Power in a Man's World | 3 | General Non-Stern Elective | Spring 2019 |
| CCHU 9012 Body, Beauty and Fashion | 3 | General Non-Stern Elective  | Spring 2019 |
| HIN 9511 Cantonese as a Foreign Language I | 3 | General Non-Stern Elective | Spring 2019 |
| SOCI 1001 Introduction to Sociology | 3 | General Non-Stern Elective | Spring 2019 |
| CHIN 9512 Cantonese as a Foreign Language II | 3 | General Non-Stern Elective  | Spring 2019 |
| FINE 2079 History and Theory of Fashion | 3 | General Non-Stern Elective | Fall 2018 |
| COMP 2119 Introduction to Data Structures and Algorithms | 3 | General Non-Stern Elective - Computer Science Elective (Needs approval by CS Department in CAS) | Spring 2019 |
| IIMT 2601 Management Information System | 3 | TECH-UB 23 Introduction to Programming and Data Science | Fall 2022 |
| IIMT 4602 Digital Innovation | 3 | Advanced Computing & Data Sciences Elective | Fall 2023 |
| IIMT 16611 Principles of Technology Entrepreneurship | 3 | Advanced Computing & Data Sciences Elective | Fall 2019 |
| IIMT 3603A Project Management | 3 | Advanced Computing & Data Sciences Elective | Fall 2019 |
| IIMT 3604 Telecommunications Management | 3 | Advanced Computing & Data Sciences Elective | Fall 2019 |
| IIMT 3601 Database Management | 3 | Advanced Computing & Data Sciences Elective | Spring 2019 |
| MKTG 3524 Internet Marketing | 3 | Advanced Computing & Data Sciences Elective | Spring 2019 |
| BUSI 3810A Legal and Ethical Environment of Global Business | 3 | Advanced Global Business Elective | Fall 2019 |
| STRA 3706 China Business Environment | 3 | Advanced Global Business Elective | Fall 2019 |
| GEOG 2126 Globalizing China: The Land and the People | 3 | Advanced Global Business Elective | Fall 2019 |
| ECON2214 Games & Decisions | 3 | Advanced Economics Elective | Fall 2018 |
| ECON2217 Economics of Networks | 3 | ECON-UB. 224 Business of Platforms and Networks | Fall 2018 |
| FINA3334 Private Banking and Wealth Management | 3 | Advanced Finance Elective | Spring 2024 |
| FINA3323 Fixed Income Securities | 3 | Advanced Finance Elective | Fall 2023 |
| Investment Consulting, Institutional Business, and Family Office  | 3 | Advanced Finance Elective | Fall 2023 |
| Hedge Funds: Strategies, Business Management, and Institutions  | 3 | Advanced Finance Elective | Fall 2023 |
| Behavioural Finance | 3 | FINC-UB 29 Behavioral Finance | Fall 2023 |
| Global Sustainable Investing and ESG Integration | 3 | Advanced Finance Elective | Fall 2023 |
| FINA2385A ESG in Business and Finance | 3 | Advanced Finance Elective | Fall 2023 |
| FINA 2330 Financial Markets and Institutions | 3 | Advanced Finance Elective | Fall 2022 |
| FINA3327A: Hedge Funds Strategies, Business Management, and Institutions | 3 | Advanced Finance Elective | Fall 2022 |
| FINA2312 Advanced Corporate Finance | 3 | Advanced Finance Elective | Spring 2022 |
| FINA 3316 Investment banking: valuation, LBOs, and M&A | 3 | Advanced Finance Elective | Fall 2021 |
| FINA 2344 Lending and Credit in Private Banking and Corporate Banking | 3 | Advanced Finance Elective | Fall 2021 |
| FINA 3318 - China's Financial System and Markets | 3 | Advanced Finance Elective | Fall 2021 |
| FINA3382 – Structured Finance and Securitization | 3 | Advanced Finance Elective | Fall 2021 |
| FINA0601/FINA4341 Quantitative Risk Management | 3 | Advanced Finance Elective | Fall 2021 |
| STAT3618 Derivatives and Risk Management | 3 | Advanced Finance Elective | Fall 2021 |
| FINA2322 Derivatives | 3 | Advanced Finance Elective | Fall 2021 |
| FINA3351 – Spreadsheet Financial Modeling | 3 | Advanced Finance Elective | Spring 2019 |
| FINA 2802 Investments and Portfolio Analysis | 3 | Advanced Finance Elective | Fall 2017 |
| FINA 0805/ FINA 2382 - 1A Real Estate Finance | 3 | FINC-UB 39 Real Estate Primary Markets | Fall 2017 |
| STRA 3703 Multinational Corporations | 3 | Advanced Management Electives | Fall 2019 |
| MGMT 3475A/B Current Topics in Human Resources Management  | 3 | Advanced Management Elective | Fall 2019 |
| MGMT 3429 Strategic Human Resources Management | 3 | Advanced Management Elective | Fall 2017 |
| MGMT 3476 Managing Organizational Change | 3 | Advanced Management Elective | Fall 2017 |
| MGMT 2401 Principles of Management | 3 | MGMT-UB 1 Management and Organizations | Fall 2019 |
| MKTG2501 - Introduction to Marketing | 3 | MKTG-UB 1 Introduction to Marketing | Fall 2022 |
| MKTG 3527 Pricing Strategies | 3 | MKTG-UB 53 Pricing | Fall 2018 |
| MKTG 3511 Advertising Management | 3 | MKTG-UB 3 Advertising Management | Spring 2021 |
| IIMT 3636 Decision and risk analysis I | 3 | Advanced Operations Elective | Spring 2019 |
| IIMT 3602 Information Systems Analysis and Design | 3 | INFO-UB 1 Info Tech in Business and Society | Spring 2019 |
| IIMT 2601 Management Information System | 3 | INFO-UB 1 Info Tech in Business and Society | Spring 2019 |
| BUSI2812: IMPACT LAB | 3 | Entrepreneurship Elective | Fall 2023 |
| IIMT3621 Creativity and Business Innovation | 3 | Entrepreneurship Elective | Fall 2023 |
| BUSI3711 New Business Generation - a Strategic and Operational Approach | 3 | Entrepreneurship Elective | Fall 2023 |
| IIMT4602 Digital Innovation | 3 | Entrepreneurship Elective | Fall 2023 |
| IIMT1611 Principles of Technology Entrepreneurship | 3 | Entrepreneurship Elective | Fall 2023 |
| IIMT3627 Venture and entrepreneurship management | 3 | Entrepreneurship Elective | Fall 2023 |
| BUSI 2814 Business Ethics | 3 | SOIM-UB 12 Professional Responsibility and Leadership (PRL) | Fall 2022 |
Global Experiences Office