Program Overview
About University of Hong Kong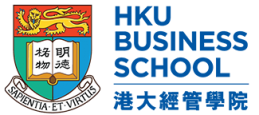 The University of Hong Kong (HKU), founded in 1911, is the oldest tertiary institution in Hong Kong. The University attracts the best students in Hong Kong and is committed to developing a global perspective and cross-cultural understanding among its students. The HKU Office of International Student Exchange (OISE) maintains close links with over 100 partner institutions in 15 different countries and manages the University's international student exchange programs. Together with HKU's Office of Student Affairs, OISE organizes information sessions, cultural adjustment, orientation programs, excursions, and social activities for exchange students. The Office also gives advice and services to both incoming and outgoing exchange students on academic matters, and administers a buddy system which aims at fostering a better understanding and friendship between local and international students.
Term Dates
HKU offers IBEX opportunities in the fall and spring semesters.
Fall semester: late-August to December
Spring semester: mid-January to mid-May
Dates are approximate and may be subject to change.
Housing and Living Costs
Housing: on-campus housing is provided but not guaranteed. Basic housing fees for university undergraduate halls range from HK$5,880 – 9,576/semester (excluding hall administration fee, air-conditioning and electricity charges, which vary greatly by season).
Meals: compulsory meal charge of HK$3,680 – 4,480 per semester in the residence halls, otherwise approximately HK$3,000 per month.
Books and academic expenses: approximately HK$1,500/semester.
Local transportation: tram ride costs HK$2.3 while the subway fare is based on distance and can range from HK$10 – 50.
HK$ = Hong Kong Dollar
Find out more about IBEX tuition, housing, and other logistics.
Language of Instruction
English
Student Services
Guidance is given with regard to: visa and immigration formalities, accommodation, living costs, adjustment, and orientation. Prior to the start of the academic year, a series of orientation programs are organized to facilitate adjusting to a new environment.