University of Hong Kong: Student Feedback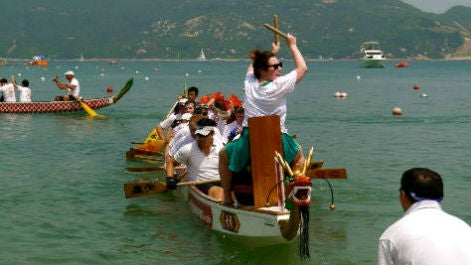 Student Profile
Name:
Hilary Clark
Highlight of my semester abroad:
Hong Kong is an amazing city with endless opportunities. The highlights from my semester would have to be competing in a Dragon Boat race, bungee jumping in Macau, and traveling to other Asian countries (South Korea, Taiwan, China).
What I would say to students considering participating in IBEX:
I cannot recommend IBEX highly enough. It was one of the greatest experiences from my time at NYU. IBEX lets you travel all over the world, not just to NYU study abroad sites. It was so refreshing to meet people who are not just in Stern. My friends in Hong Kong were from around the world – the United Kingdom, Estonia, and Australia, just to name a few.

You might be interested to know:
I am a Finance major and BEMT (Business of Entertainment, Media and Technology) minor with a focus in Film.
Contact me about IBEX HKU:
Hilary Clark -
hac284@stern.nyu.edu